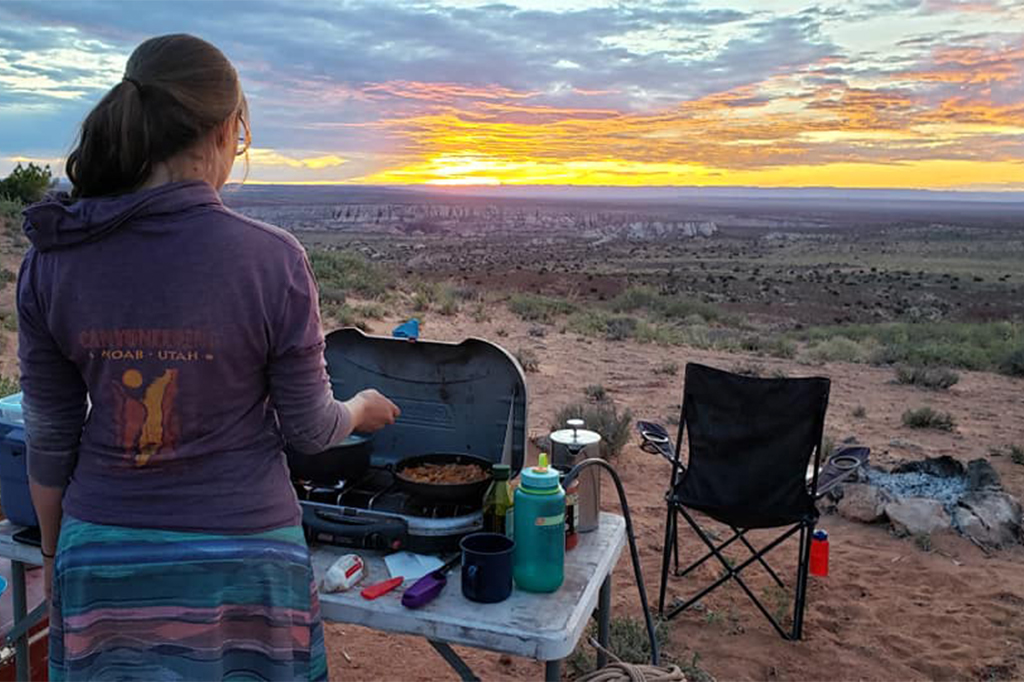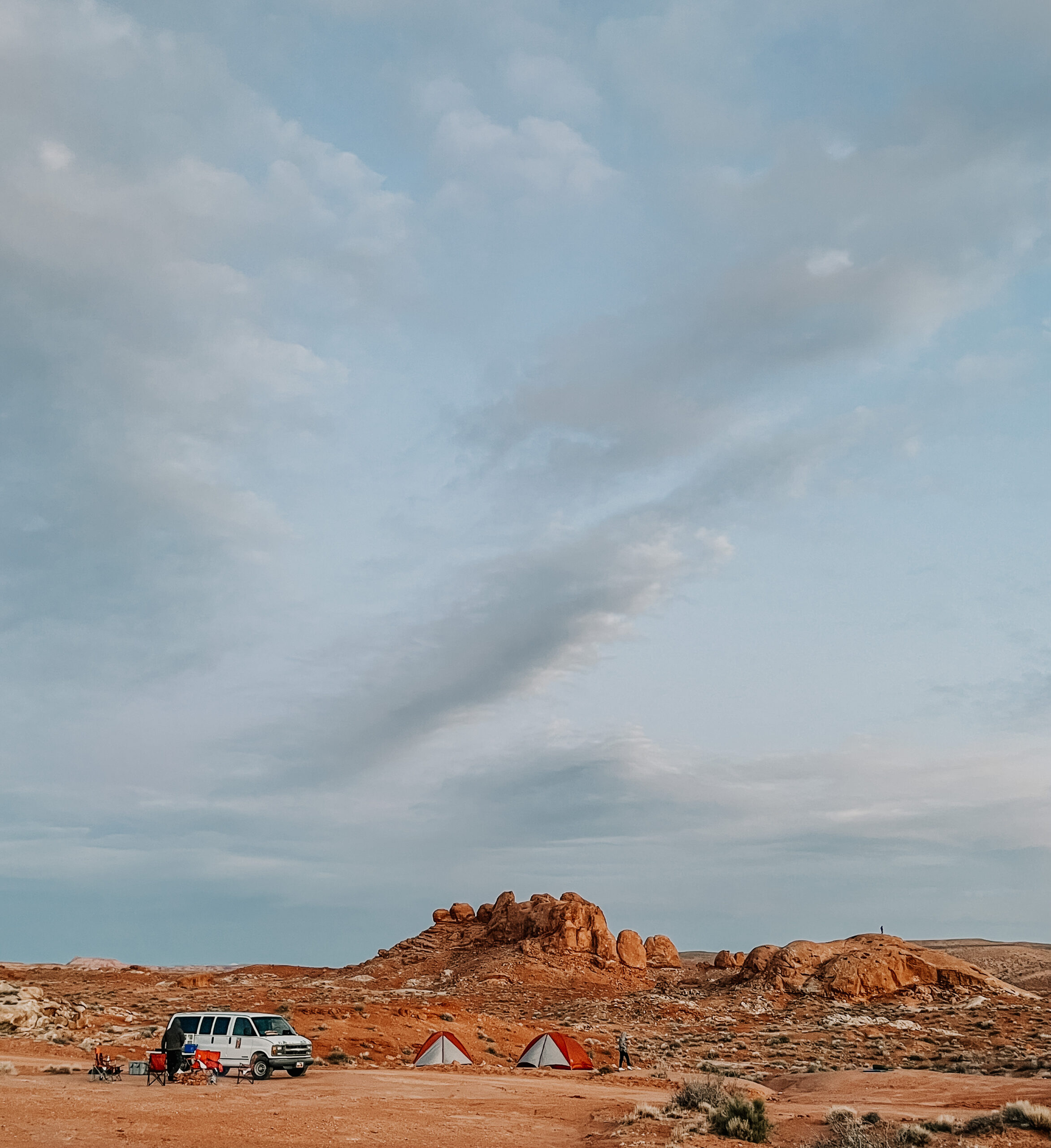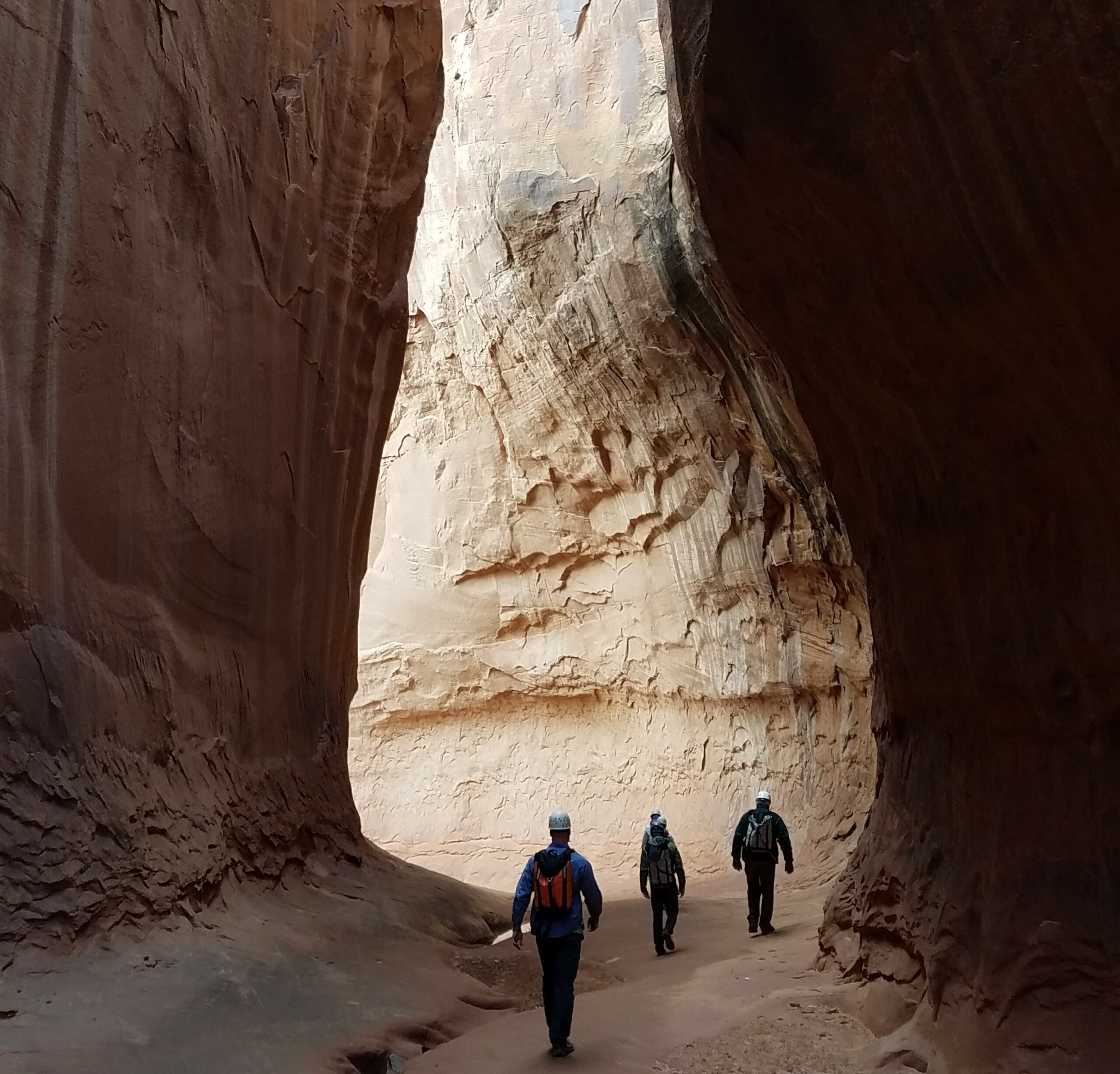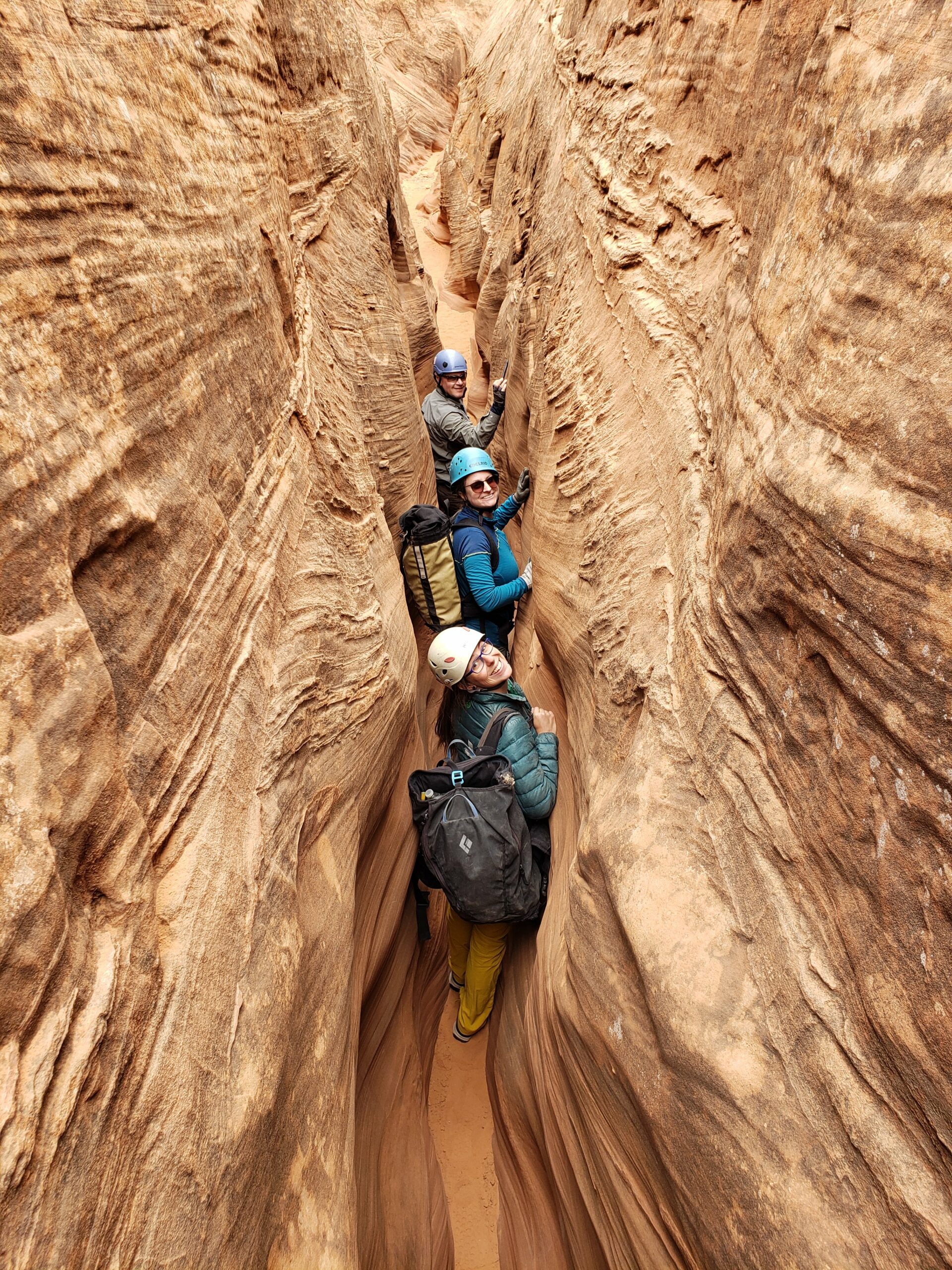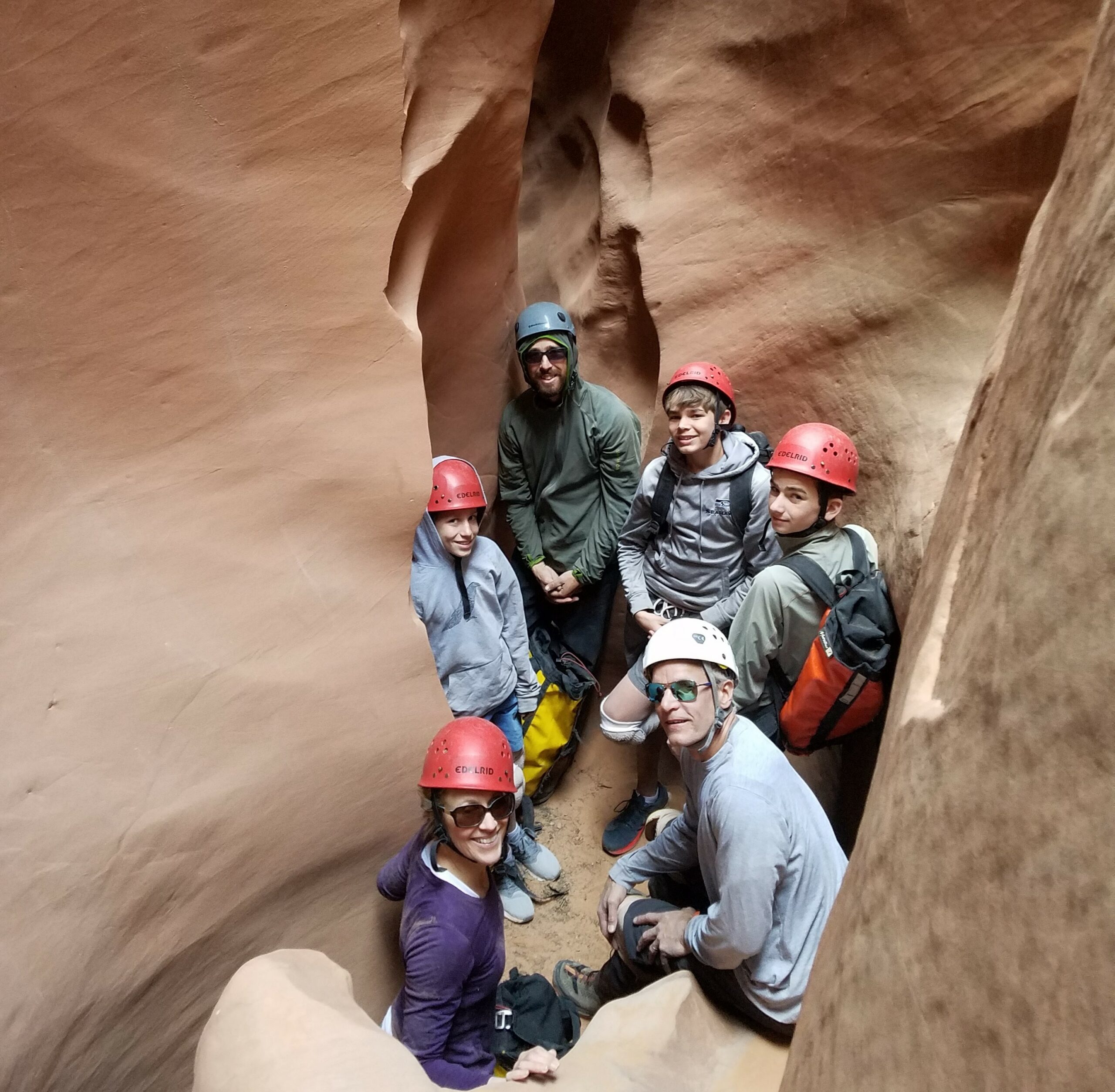 All-Inclusive Camping and Canyoneering Tour
from
All-Inclusive camping with a couple days of canyon adventure!
Our guided multi day tours combine your choice of activities to pack a whole lot of adventure into a couple of days. We'll camp under the dark skies of Utah and explore some of the best canyons in Southern Utah. We customize each of our overnight tours to meet the needs and goals of your group, provide everything that you'll need and take care of all the details to ensure your time is well spent exploring the beautiful expanse of the Utah desert!
Vacation Style

Holiday Type

Activity Level

Easy to Difficult - Customized for your group!
All about the All-Inclusive Camping and Canyoneering Tour.
Duration: 2 days, 1 night OR 3 days, 2 nights
Drive time: 2.5 – 3 hours, one-way
Difficulty: Easy – Difficult (Customized for your group!)
Season: Year Round, best in Spring & Fall
All tours are private – just your group and your guide!
2 days of canyoneering & 1 night of camping:

2 people – $722/person
3 people – $650/person
4 people – $585/person
5-9 people – $526/person
10 or more – call for rates

3 days of canyoneering & 2 nights of camping:

2 people: $1,039/person
3 people: $935/person
4 people: $842/person
5-9 people: $757/person
10 or more – call for rates
On day one, we head out to the Hanksville/North Wash area where we'll walk, rappel, stem, chimney, crawl and shimmy through whichever canyon(s) we've decided on. Once fully exhausted, we'll head to base camp where a well-earned dinner is prepared by your multi-talented guide. We provide everything you'll need to have a relaxing and comfortable evening at camp – including tents, sleeping pads, sleeping bags, etc. Here you have the freedom to continue your exploration around camp or just relax and reminisce about the days shenanigans. We'll be camping just outside of Canyonlands National Park where you'll experience first hand why it was recognized as a Gold-Tier International Dark Sky Park by the International Dark-Sky Association in 2015. In the morning, coffee and breakfast will have you ready for yet another grand adventure of your choice.
We guide many canyons in the Irish Canyons and Poison Springs areas, and our guides look forward to customizing an itinerary for your group to ensure that you get the most out of your Southern Utah vacation. Don't hesitate to contact us to hear more about all the canyons that we guide and what we think would be the best fit for you!
The long drive to these canyons can be greatly reduced with a scenic flight. There are many backcountry airstrips in southern Utah, most scratched out during the heyday uranium mining boom era of the 1940's and 50's. They offer unforgettable (and often expedited) access to these remote canyons. Most flights are about an hour and are operated in conjunction with Redtail Aviation at Canyonlands Airport. Consider this approach since it allows an unparalleled view and understanding of the complex terrain that you'll soon be exploring. The flight is sure to be just as memorable as the canyons themselves.
**Call for rates**
The tour package inclusions and exclusions at a glance
What is included in this tour?
Items that are included in the cost of tour price.
All camping gear (tents, sleeping pads, sleeping bags)
All canyoneering gear and safety equipment
Instruction from experienced and fun guides
Transportation to and from the canyon and camp
Meals – lunch on the first day through lunch on the last day
What is not included in this tour?
Items that are not included in the cost of tour price.
Water bottles – please bring enough water capacity to carry between 2 and 3 liters during the day. We will provide water for refilling your personal bottles.