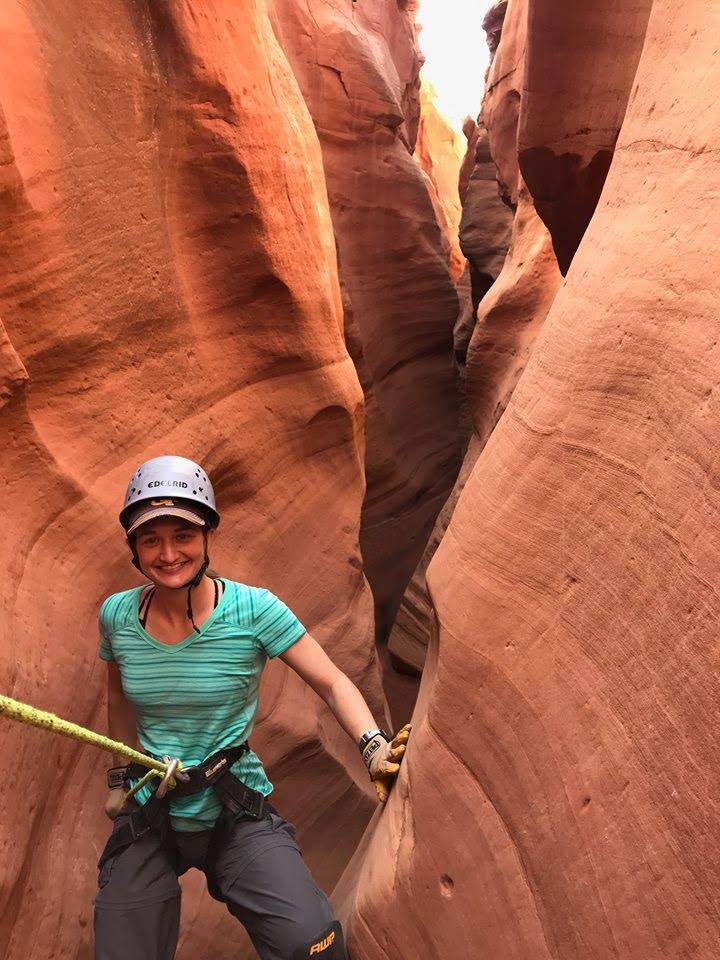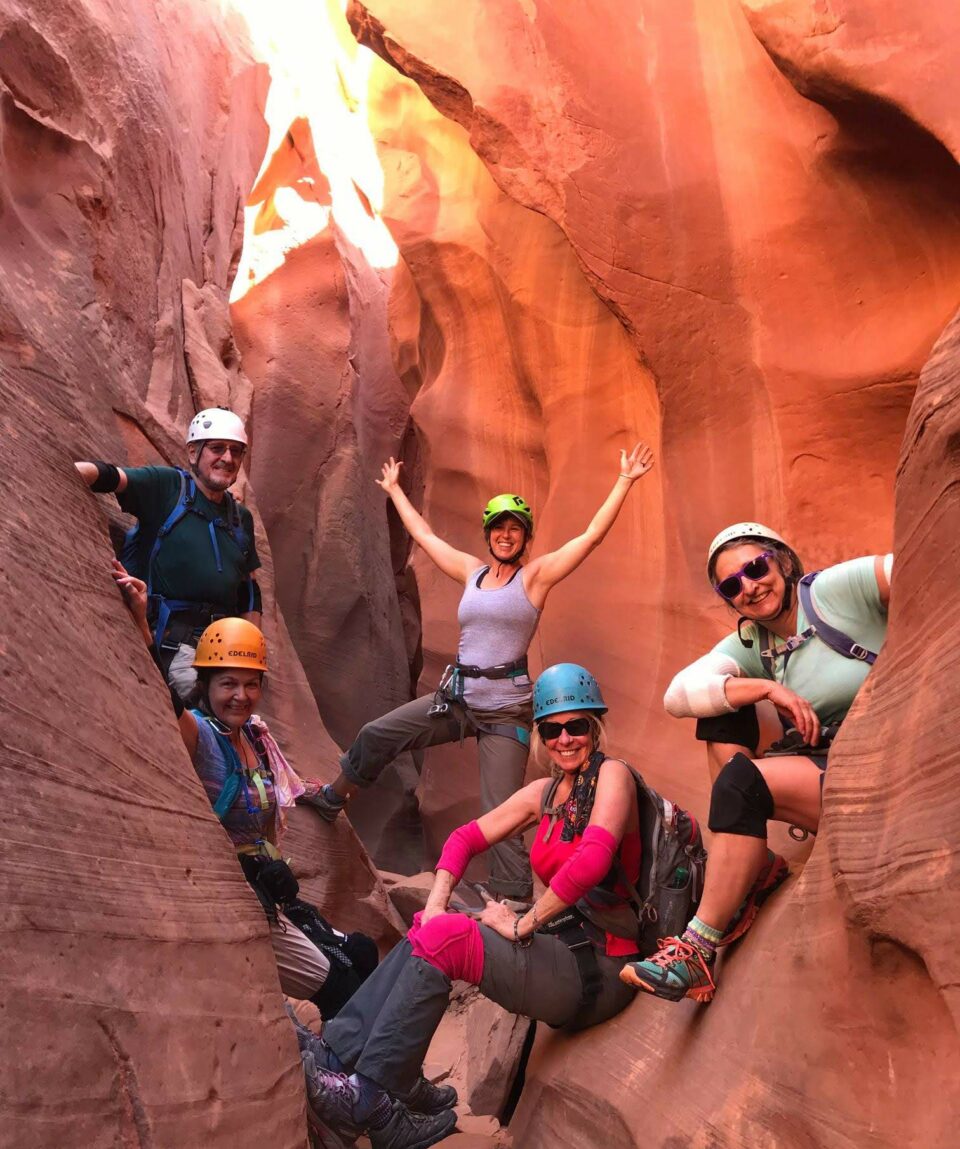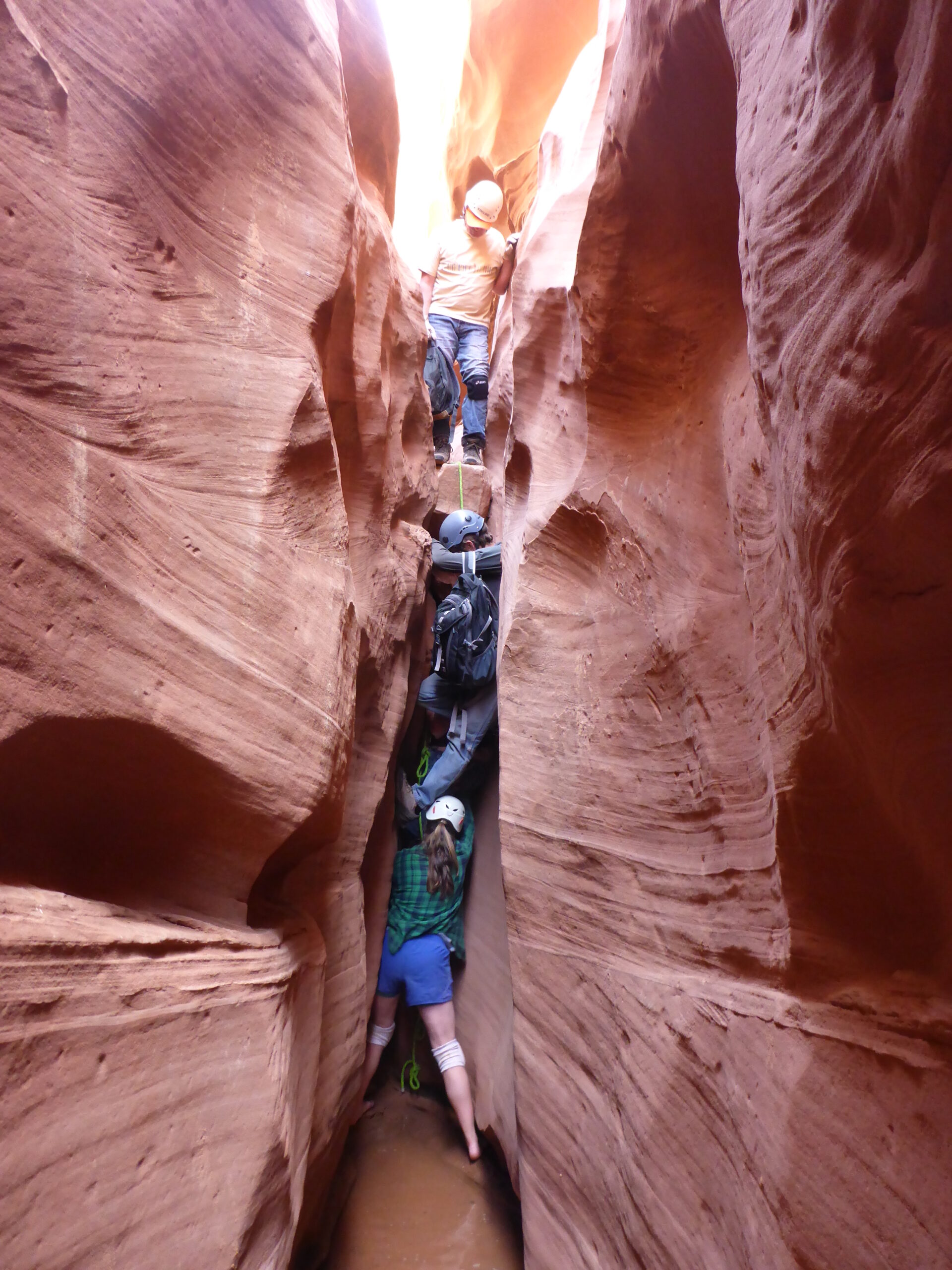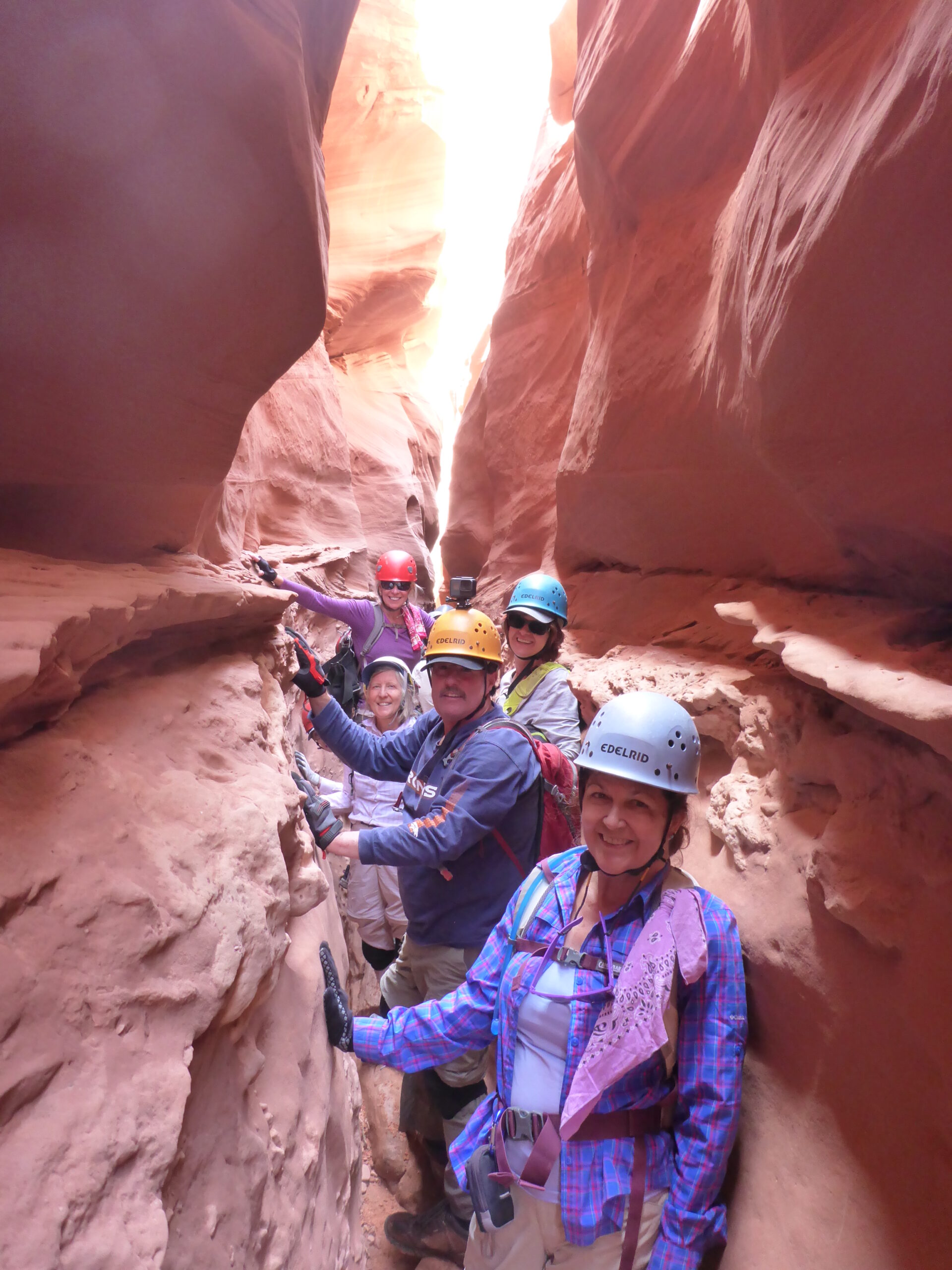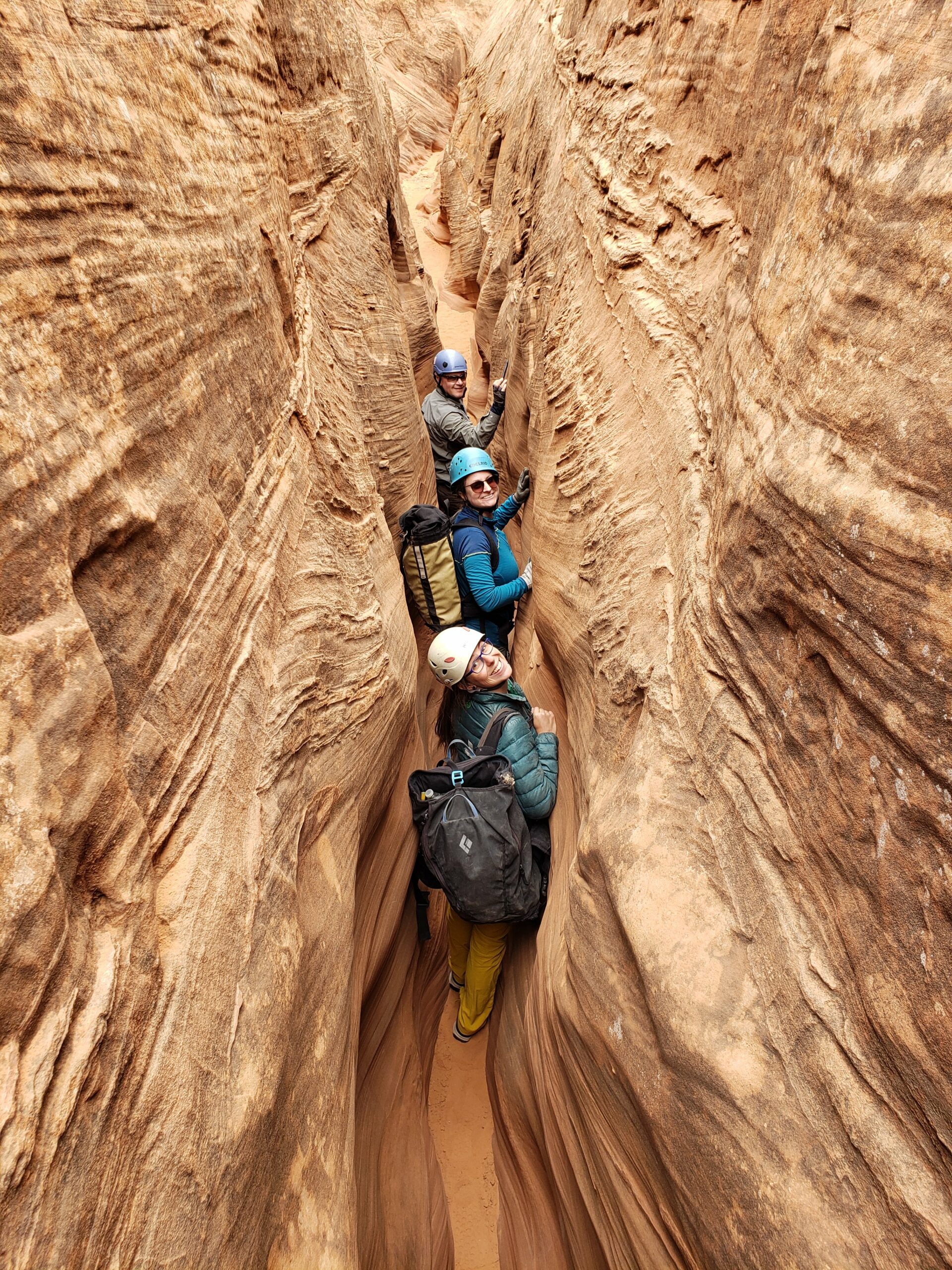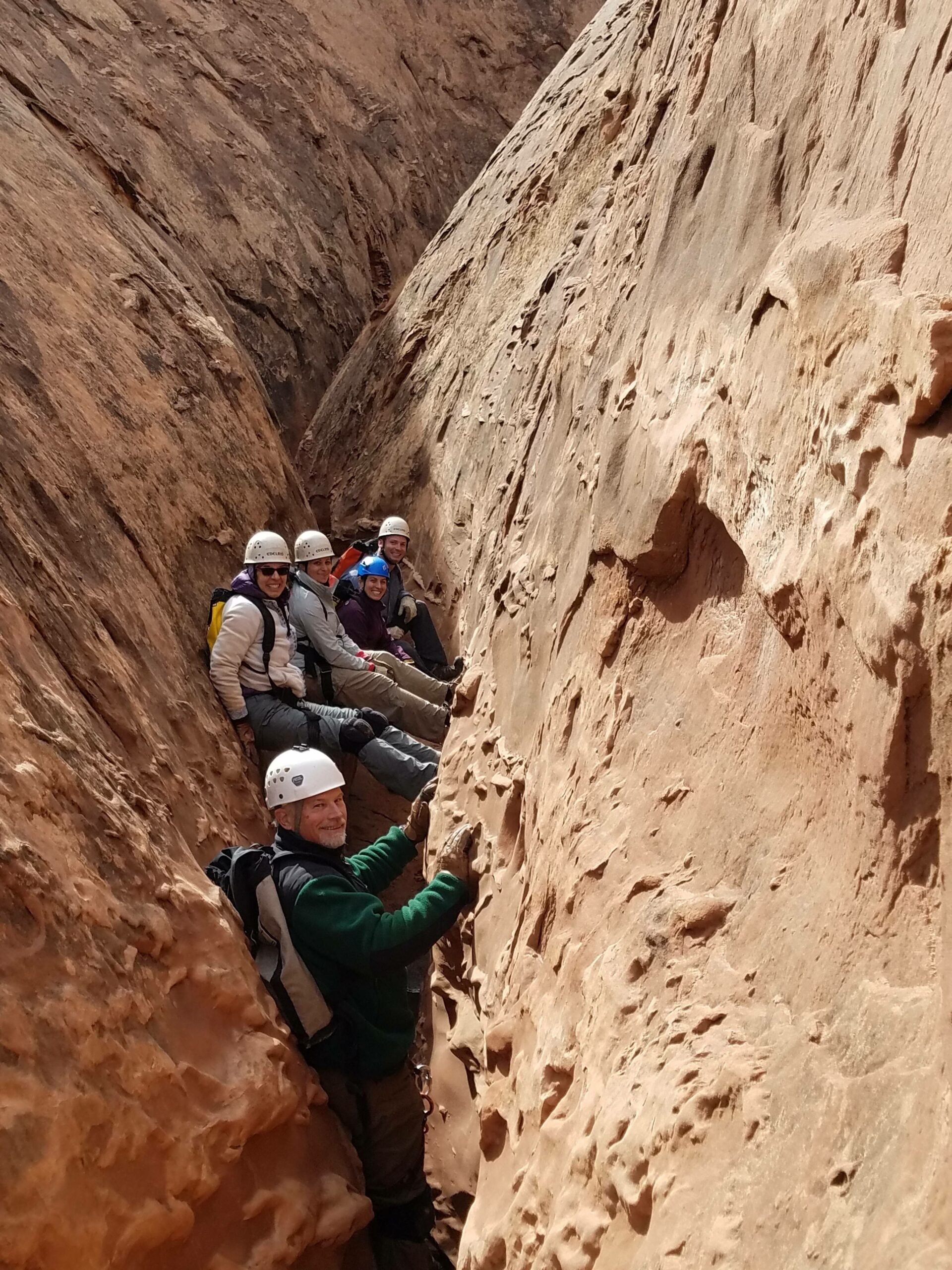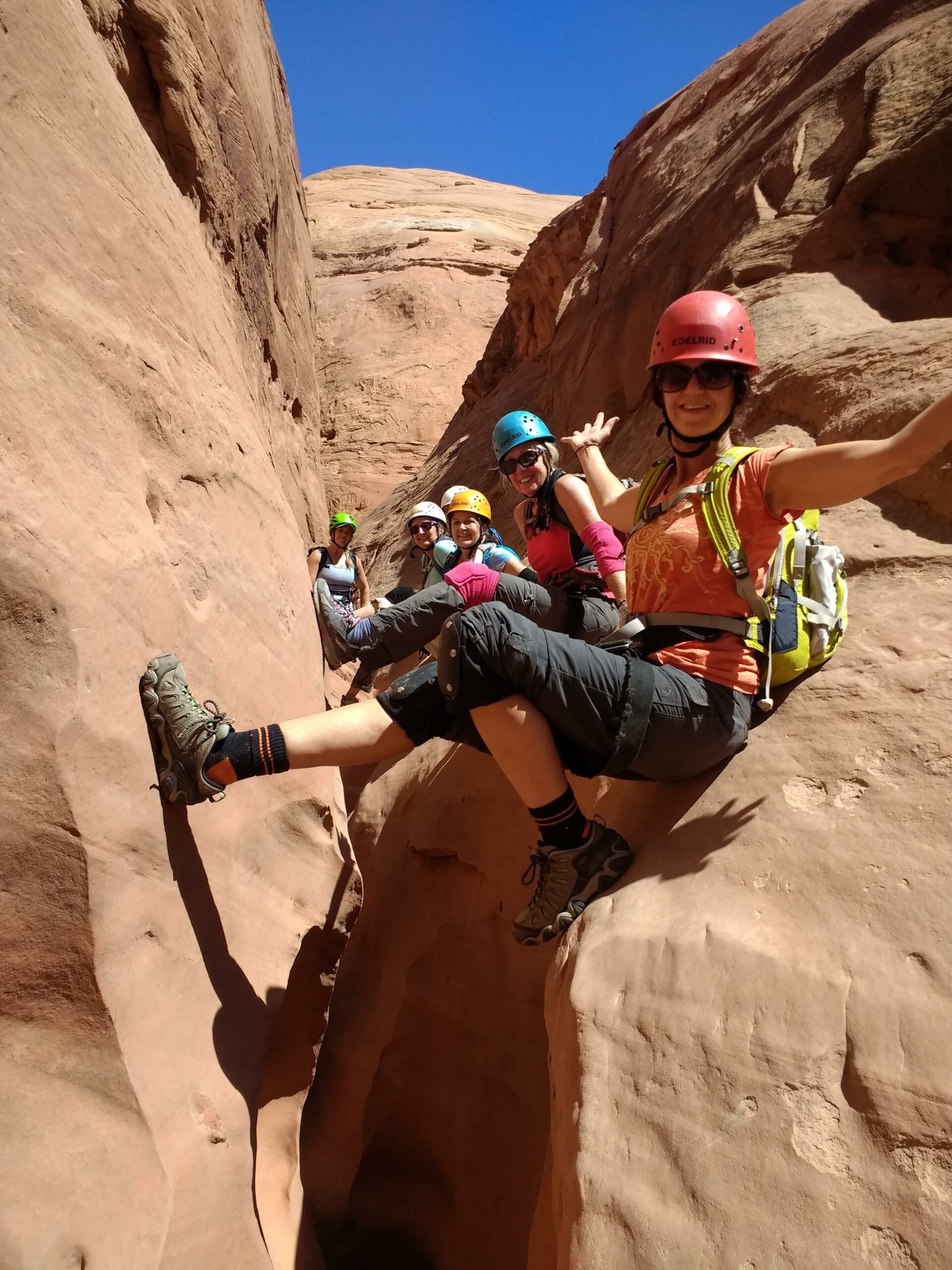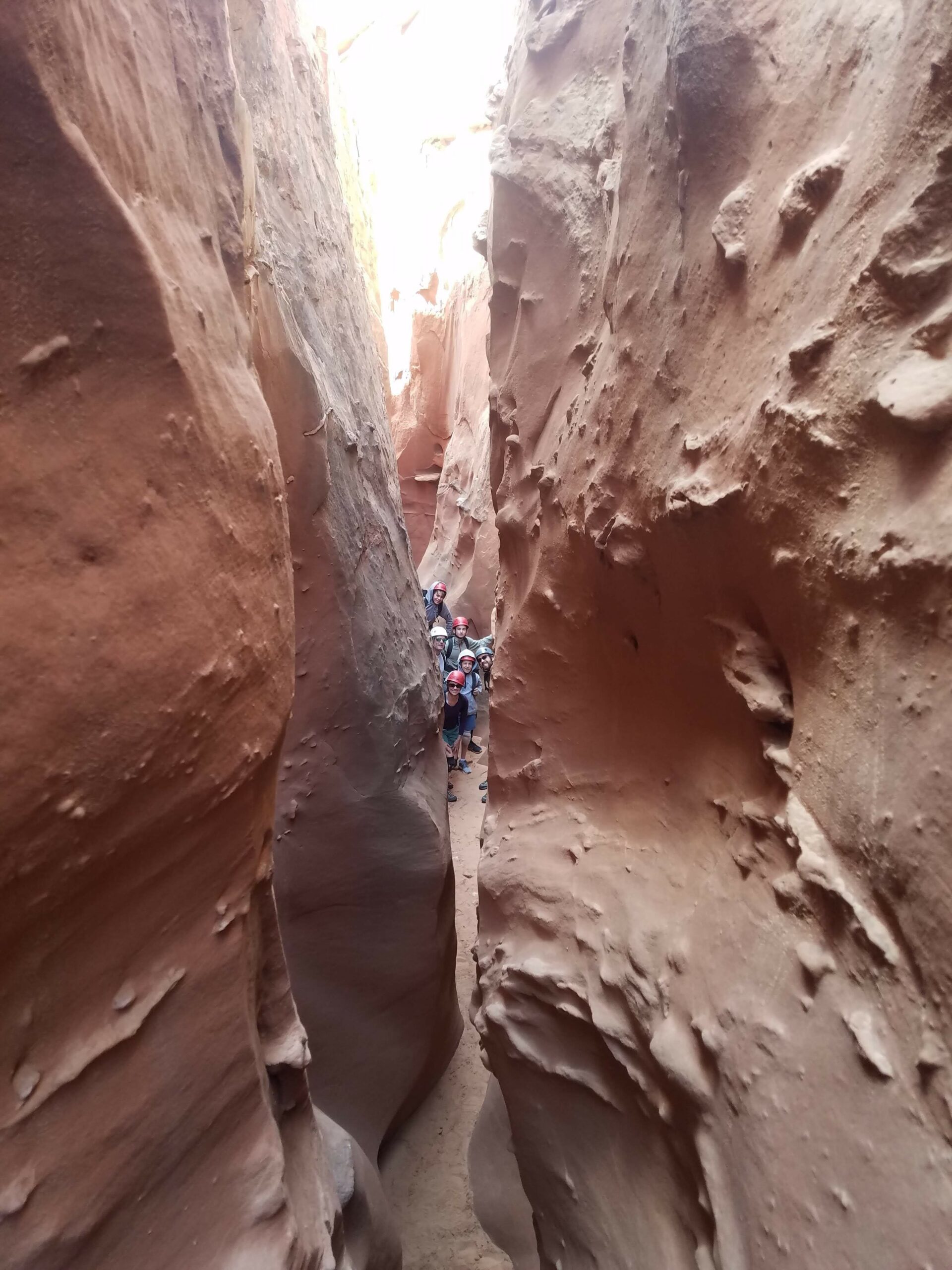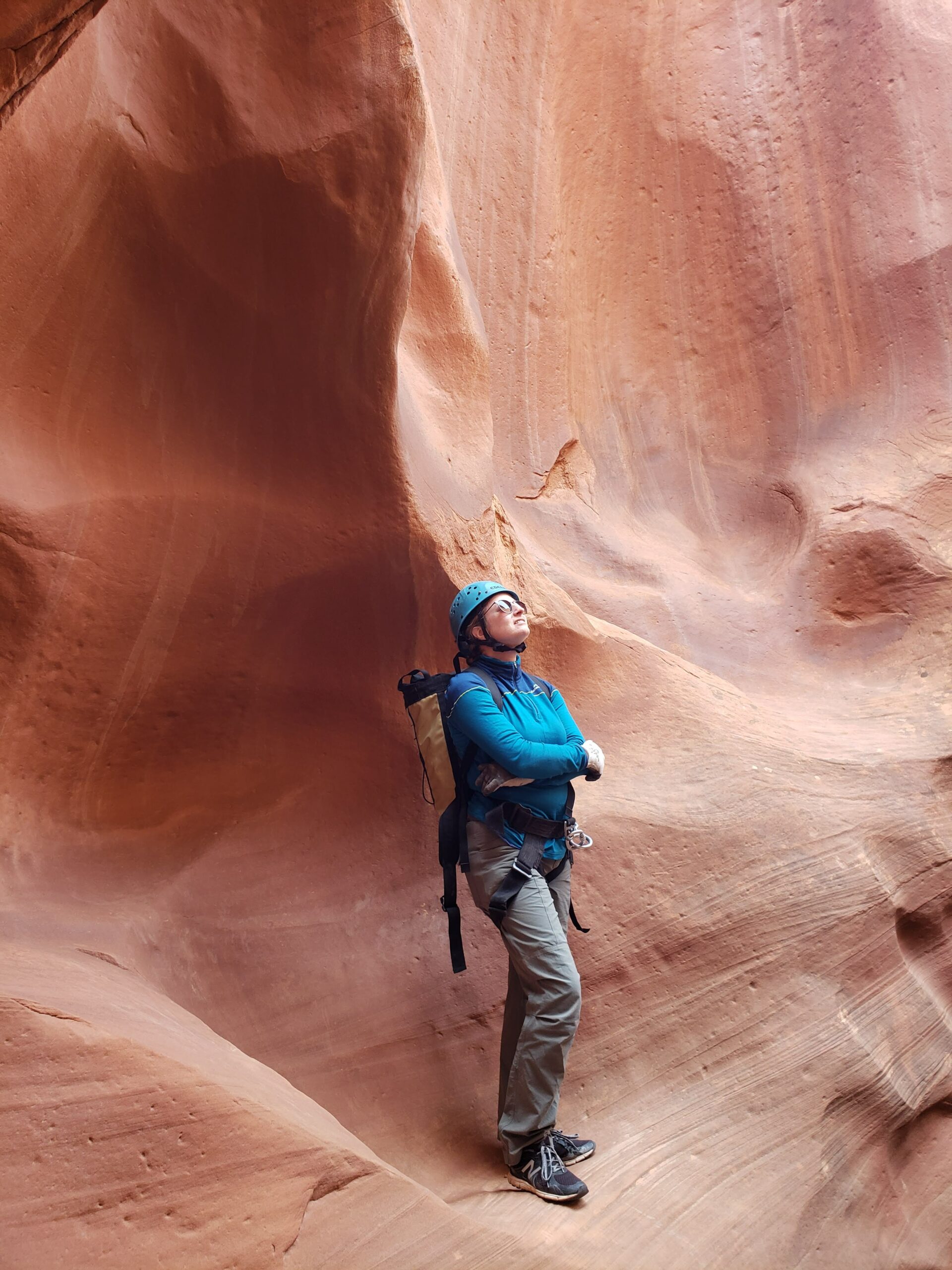 Irish Canyons
from
Short hikes to stunning narrows and fun slot canyon exploration!

Nestled in the North Wash canyon system, the Irish Canyons are an excellent choice for those looking to get into more narrow, technical slot canyons. Many options exist, whether you're looking for an introduction to navigating slot canyons, or an experience that will challenge you both physically and mentally. Featuring short approach hikes, long sections of narrows and many fun obstacles, these canyons are sure to deliver!
Upon booking, we'll choose a canyon that best fits your groups abilities and meets your goals.
Vacation Style

Holiday Type

Activity Level

Easy, Moderate or Difficult - Customized for your group!
All about the Irish Canyons.
Duration: 5-7 hours (canyon time)
Difficulty: Easy – Difficult, depending on canyon choice
Total Hiking Distance: 3 – 4 miles
Rappels: Dependent on chosen route, usually a few between 20 and 80 feet
Distance from Moab: 2 hours, one-way; Option to add scenic flight instead of driving (one-way)
Distance from Hanksville: 25 minutes. Ask us about this option if you're traveling to or from Capitol Reef National Park
This canyon can be part of a Multi-day tour
Season: All year, best in spring and fall
All tours are private – just your group and your guide! 

2 people – $280/person
3 people – $252/person
4 people – $239/person
5 people – $227/person
6+ people – $214/person
For some folks, squeezing through narrow "slot canyons" is the ultimate in Canyoneering. Though typically dry with no flowing water, these canyons have been carved from several millions of years of infrequent flash floods. Blarney Canyon, and it's nearby "big brother" Leprechaun Canyon, showcase some of the narrowest slots in the deserts of Utah. Here you can explore the stunning sandstone hallway of "Belfast Boulevard."
The approach hike consists of easy walking over ancient sand dunes. As we work our way up to the top of the canyon, distant views towards Lake Powell and the Henry Mountains become more dramatic. We'll talk about the interesting geology and history of the area, or just gaze in awe at the jaw-dropping scenery.
Upon reaching the head of our chosen canyon, we'll don technical canyoneering gear and body armor (knee pads!) We'll spend some time talking about rappelling, down-climbing technique and offering pro-tips for descending the canyon in style. Once we've made our way into the slot, chimney after chimney is encountered, all of which are great fun with plenty of problem solving. There are even a few rappels buried somewhere in the midst of this madness! Similar to – but much longer than – Entrajo Canyon, this is a fantastic slot for those wanting to get started on a lifetime of exploring technical slot canyons. While these slots can be serious work – they are serious fun!
The tour package inclusions and exclusions at a glance
What is included in this tour?
Items that are included in the cost of tour price.
All canyoneering gear and safety equipment
Instruction from experienced and fun guides
Transportation to and from the canyon
Private tour – just your group plus your guide(s)!
What is not included in this tour?
Items that are not included in the cost of tour price.
Lunch and snacks – please bring enough food to be out and active for 5-7 hours
Water – we recommend at least 2 liters of water per person
You're welcome to leave snacks and water in the vehicle for the ride back to Moab.