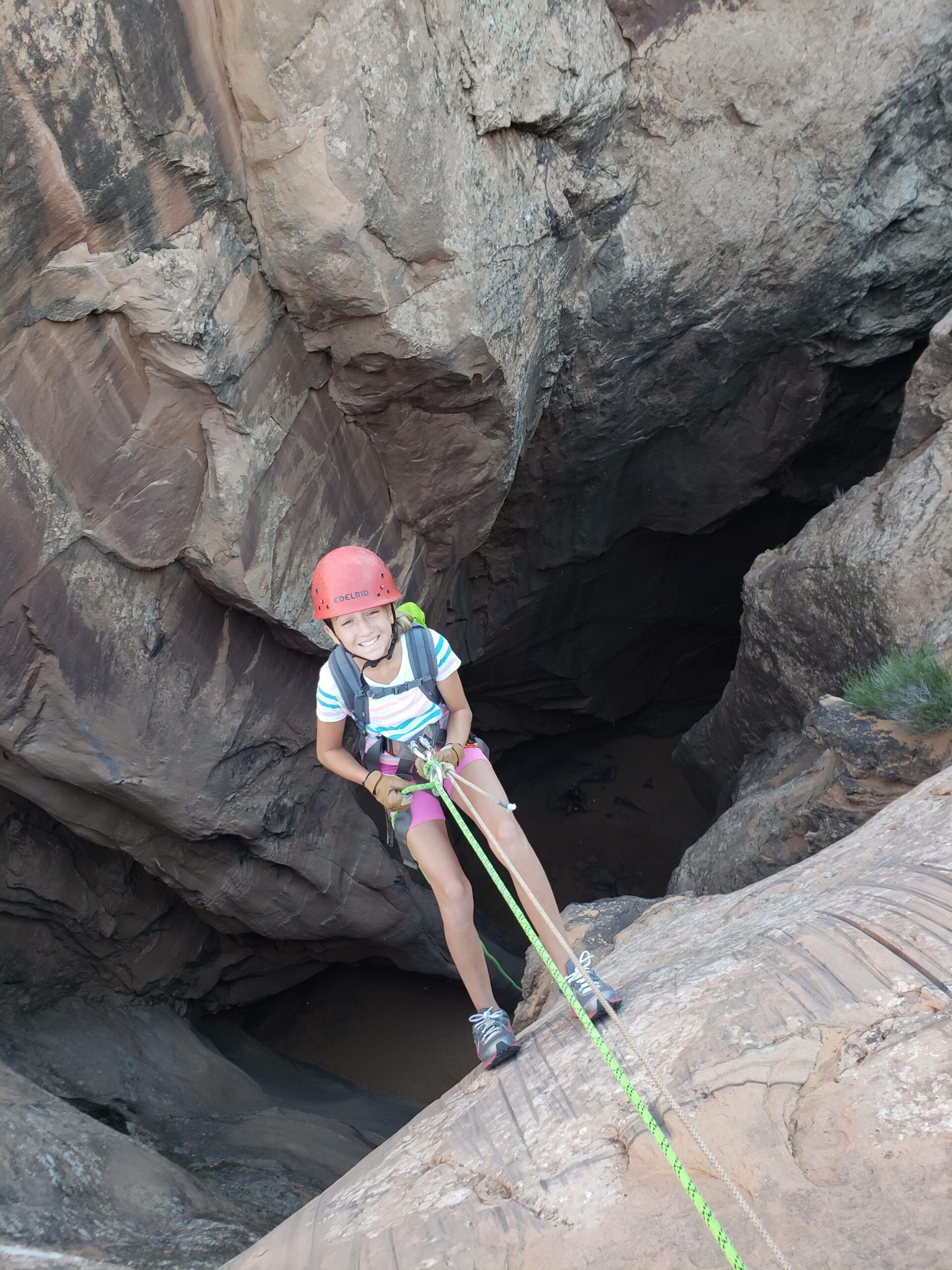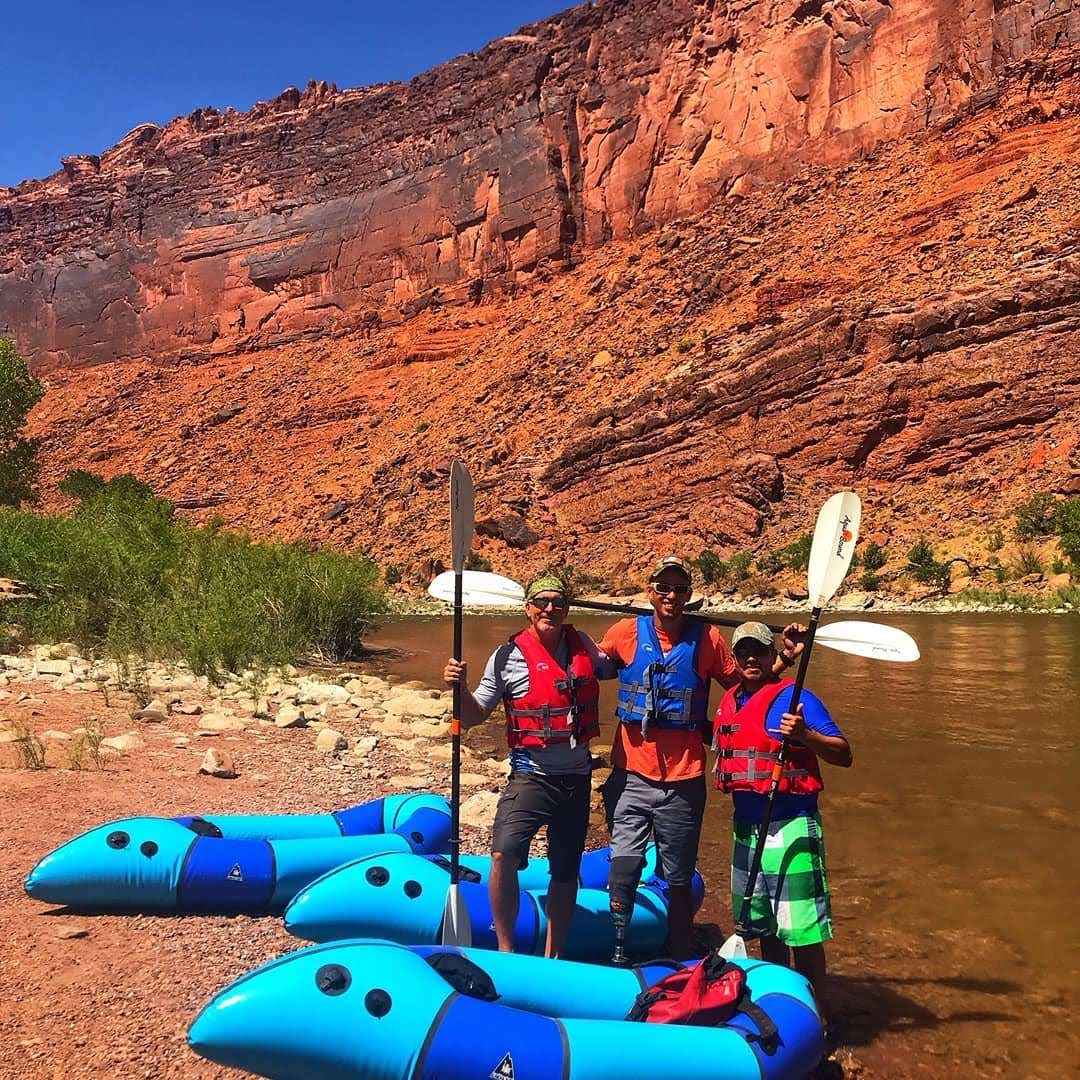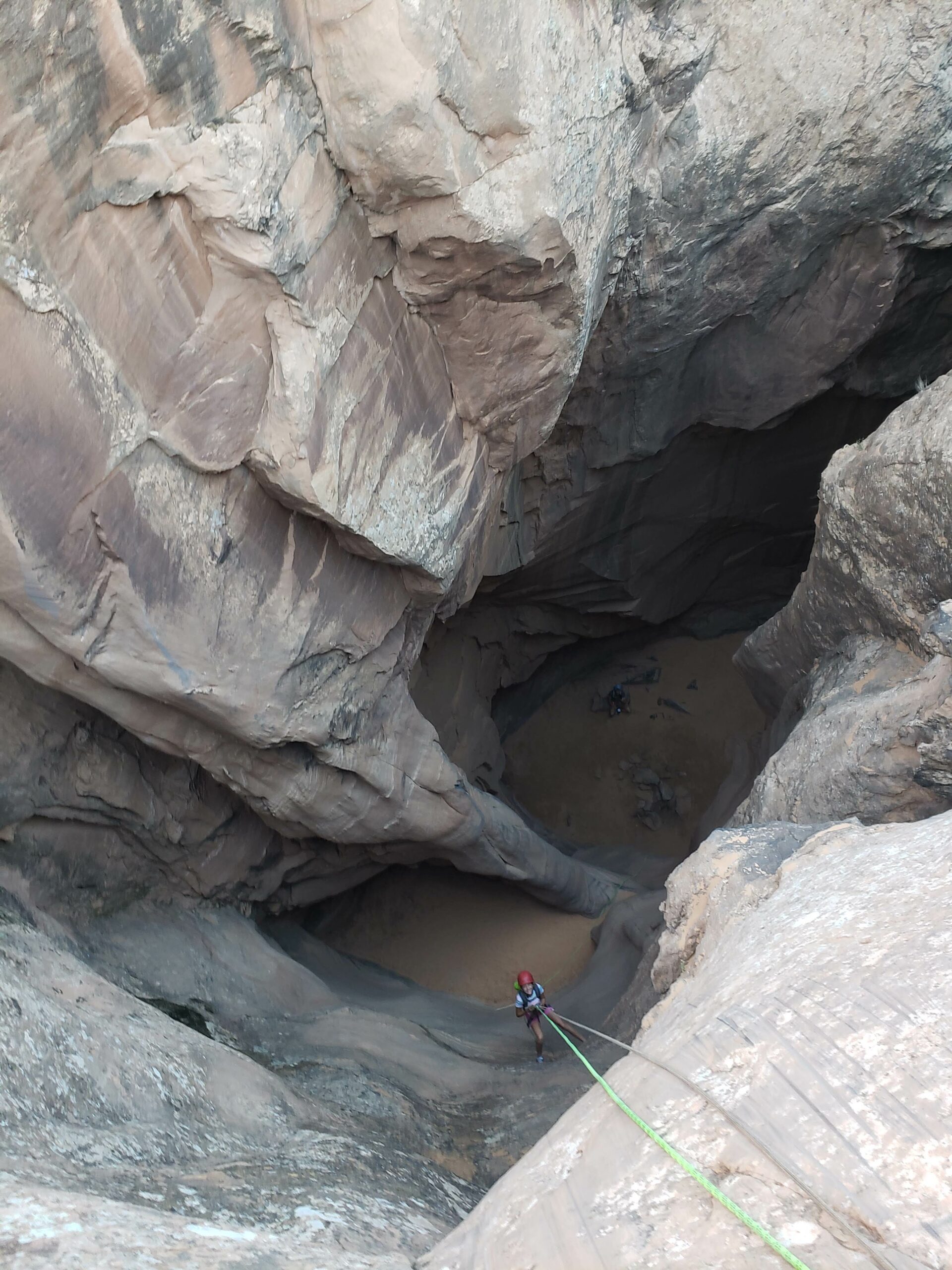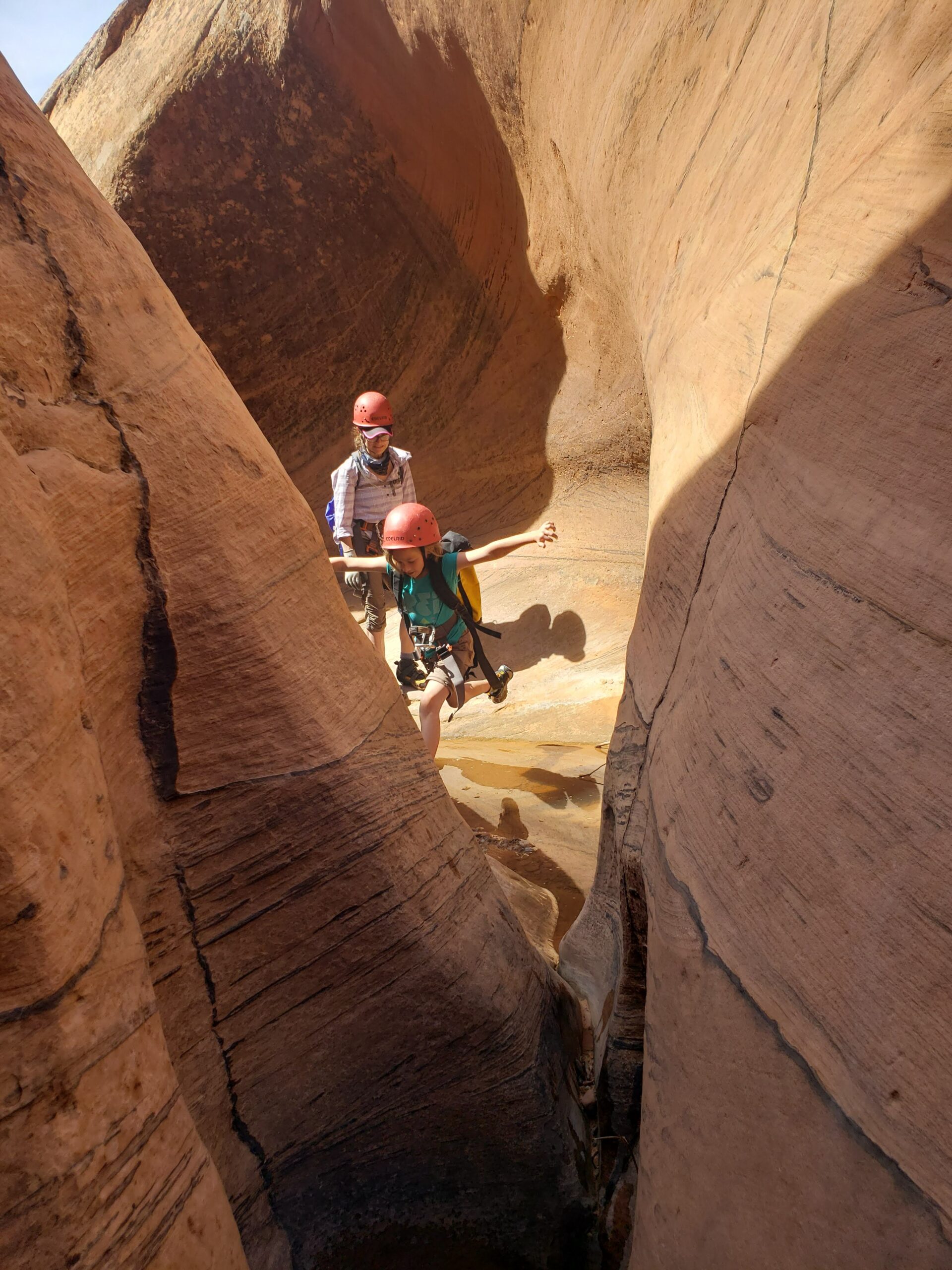 Moab Canyoneering & Packrafting Combo
from
Canyon hiking and rappelling followed by an afternoon of packrafting on the Colorado River!

We'll begin the day in a half-day canyon tour of your choice, then eat lunch along the Colorado River and finish the afternoon with a scenic float each in our own inflatable boat!
Start off in the Medieval Chamber with 3 miles of hiking and 2 long, dramatic rappels, or step it up in Entrajo Canyon with some climbing, shimmying, and wading through water with a couple of rappels mixed in. Either way, we'll round out the day with a fun and scenic float on the Colorado River! With these lightweight boats, we can choose a section of river that is best for your group – mellow flatwater or fun waves!
Vacation Style

Holiday Type

Activity Level

Easy/Moderate
All about the Moab Canyoneering & Packrafting Combo.
Duration: 7-9 hours
Difficulty: Easy – Moderate
Total Hiking Distance: 2 – 3 miles
Rappels: 2 – length depends on chosen canyon
Season: All Year
All tours are private – just your group and your guide!

2-3 people – $244/person
4-13 people – $219/person
14+ people – call for pricing and availability
Combining one of our half-day canyoneering adventures with an afternoon of packrafting is an excellent way to spend a full day in Moab. We begin the morning with ropes and harnesses as we descend through some of the area's most beautiful terrain. The choice is yours – easy hiking with 2 spectacular rappels (Medieval Chamber) or off-trail hiking and "scrambling" through a classic red rock slot canyon (Entrajo Canyon). Once we've had our fill of canyoneering, we'll hop in the van and take a scenic ride along the Colorado River where we'll stop for a delicious lunch and learn about the wonders of packrafting and river safety. Here, we'll launch at our chosen "put-in" and enjoy a relaxing and scenic float down the mighty Colorado!
Now before we get underway we should talk a bit about something river runners call the "put-in."
​
Put-ins are typically convenient locations along a river where you can drive a large truck towing a trailer laden with heavy rafts. These put-ins are often comprised of maintained concrete or dirt ramps where you back up, drag, slide and heave these rubber behemoths off the trailer and into the water. One of first things that becomes apparent in the world of packrafting is that the common idea of a put-in is "deep sixed" – that's another river runner term meaning "tossed out." With a boat weighing less than five pounds you quickly realize there's simply no need for concrete ramps nor vehicle access. You pretty much launch wherever you want. So on this particular outing we'll park the shuttle vehicle (ie, large truck) near the finest rapid along this stretch of the Colorado River and head off on foot a short distance along the riverbank and put in wherever looks good. If you're looking for major excitement right away, you can put-in at the top of the rapid and enjoy the ride. Feeling a little timid and wanting to get a few strokes of mellower water before tackling some waves? Then put-in just below the rapid. While the river below this rapid mellows a bit it still contains some fantastic little rapids that can be avoided if desired. Packrafts are extremely maneuverable and the Colorado River's channel is wide, so you can pick and choose just how mild or wild you'd like your ride to be. There is a road paralleling this stretch of river, so just as there are no limitations on where we can put in, there are no restrictions on where we can "take out."
​
If you prefer a relaxing flatwater float, we can make it happen! Just as we've explained, packrafts allow us to access any section of the river that suits our needs. We're happy to choose a section that is wonderfully scenic and stress-free so you can enjoy your time in the boat and still experience the push of the mighty river!
This is one of the most enjoyable trips in the Moab area, especially in the hot summer months when being on the water in the afternoon is a real blessing. The day's awesome technical challenges in the canyon and the fun whitewater (or relaxing flatwater!) on the river make it a very unique and memorable adventure.
The tour package inclusions and exclusions at a glance
What is included in this tour?
Items that are included in the cost of tour price.
All canyoneering gear and safety equipment
All packrafting gear – individual boats, paddles, PFDs, drybags
Instruction from experienced and fun guides
Transportation to and from the canyon and river
Private tour – just your group plus your guide(s)!
What is not included in this tour?
Items that are not included in the cost of tour price.
Lunch and snacks are not provided. Please bring enough to be out and active for 7-9 hours. A cooler will be provided to keep your lunch in the vehicle while you're in the canyon.
Water – we recommend at least 2 liters of water per person
Price does not include tax or guide gratuity