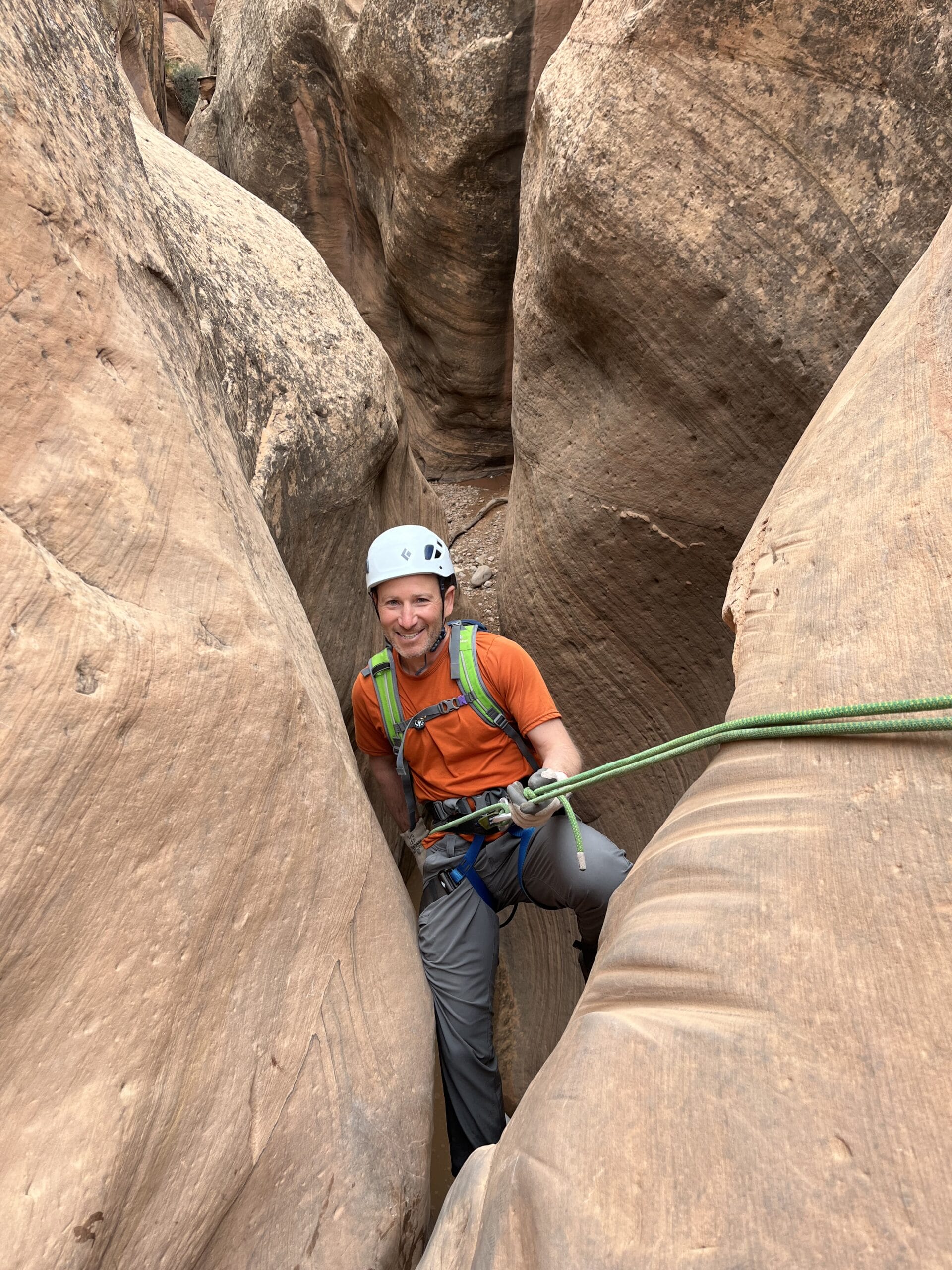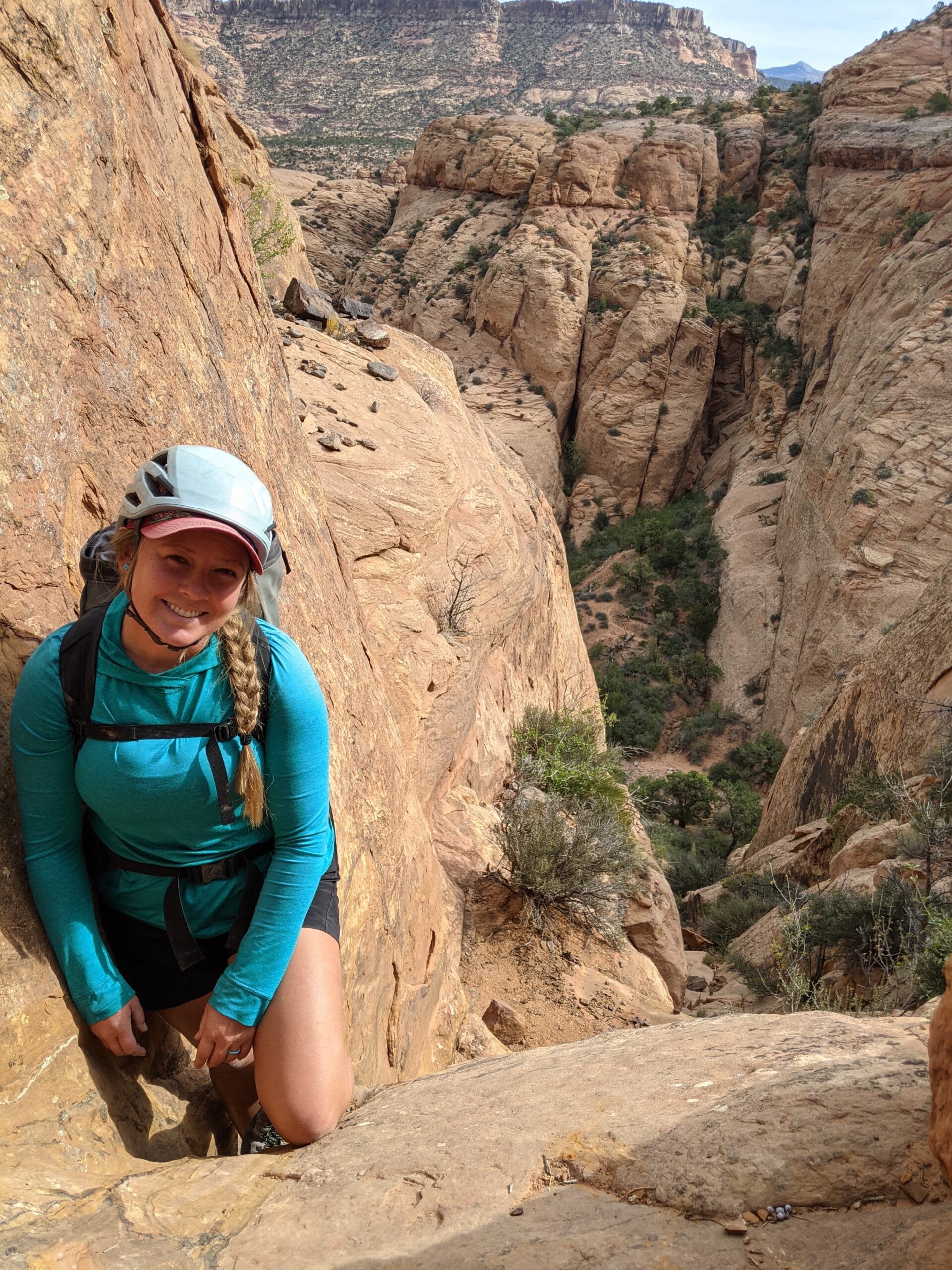 Entrajo Canyon
from
Adventurous hiking with lots of variety (and sometimes water)!
This canyon tour is one of the more adventurous half day tours in Moab. It combines easy rock climbing, hiking and rappelling to visit one of Moab's best slot canyons. As we work our way to the top of the canyon, we're rewarded with big views of the La Sal Mountains. Once in the canyon, we wind our way through water-carved narrows and marvel at the work that Mother Nature has done over millions of years. This canyoneering route does not require any previous experience – just a sense of adventure!
Vacation Style

Holiday Type

Activity Level

Easy/Moderate
All about the Entrajo Canyon.
Duration: 4-6 hours

Difficulty: Moderate

Total Hiking Distance: 2 miles

Rappels: 2 (

​

15ft/5m, 80ft/24m

​

)

Distance from Moab: 25 minutes one-way

Season: April – September

Morning and afternoon trips available

Price:

All tours are private

2-3 people – $124/person

4-13 people – $112/person

14+ people – call for pricing and availability
Oftentimes in canyoneering we find ourselves descending into unlikely places where most folks normally wouldn't desire to go. Canyoneers get muddy, shuffle through tight canyon passages, rappel down awkward dropoffs and of course wade and swim through pools of water. Why?! Maybe it's curiosity that compels? Perhaps the chance of stumbling upon a place more beautiful? If any of this sounds enticing to you, Entrajo Canyon is the place to be!
In its short length, Entrajo runs the gamut of most everything that has come to define canyoneering: simple hiking through beautiful wide canyons, long mesa-top views toward distant mountain ranges, struggling through tight narrow canyon walls and interlocking potholes of water – and, of course, climbing gear. A jaunt through Entrajo Canyon involves the use of ropes, carabiners, harnesses, helmets, spring-loaded camming devices, and other nifty tools of the trade used to allow curious canyoneers access to the desert's deep, dark – and beautiful – recesses.
​
This canyon tour is moderately challenging, yet supremely scenic and rewarding. One short rappel within a series of scoured out potholes is necessary to safely hike through the canyon. The finale of the technical section sometimes includes a swim through chilly water – refreshing during the summer months, though this quality prohibits us from comfortably visiting this canyon in all but the hottest months of the year. Pleasant hiking following the swim places us on a bench high above the trailhead. A second rappel here gently brings us to within a stone's throw of the start – a fine finish to a wonderful morning of exploring one of Moab's most unique canyons.
Complementing the scenery are geologic curios that litter the canyon – a stately natural arch perched on the canyon rim, strangely eroded hoodoos, glacial erratics, cross-bedded rock layers and Jurassic-aged burrow casts. The geologic story of this canyon is quite different than that of the other canyons in the Moab area and a good bit of time is spent learning about this geologically fascinating area.
The tour package inclusions and exclusions at a glance
What is included in this tour?
Items that are included in the cost of tour price.
All canyoneering gear and safety equipment

Instruction from experienced and fun guides

Transportation to and from the canyon

Private Tour – just your group plus your guide(s)!
What is not included in this tour?
Items that are not included in the cost of tour price.
Snacks – please bring enough to be out and active for 4-6 hours
Water – please bring between 1 and 2 liters per person