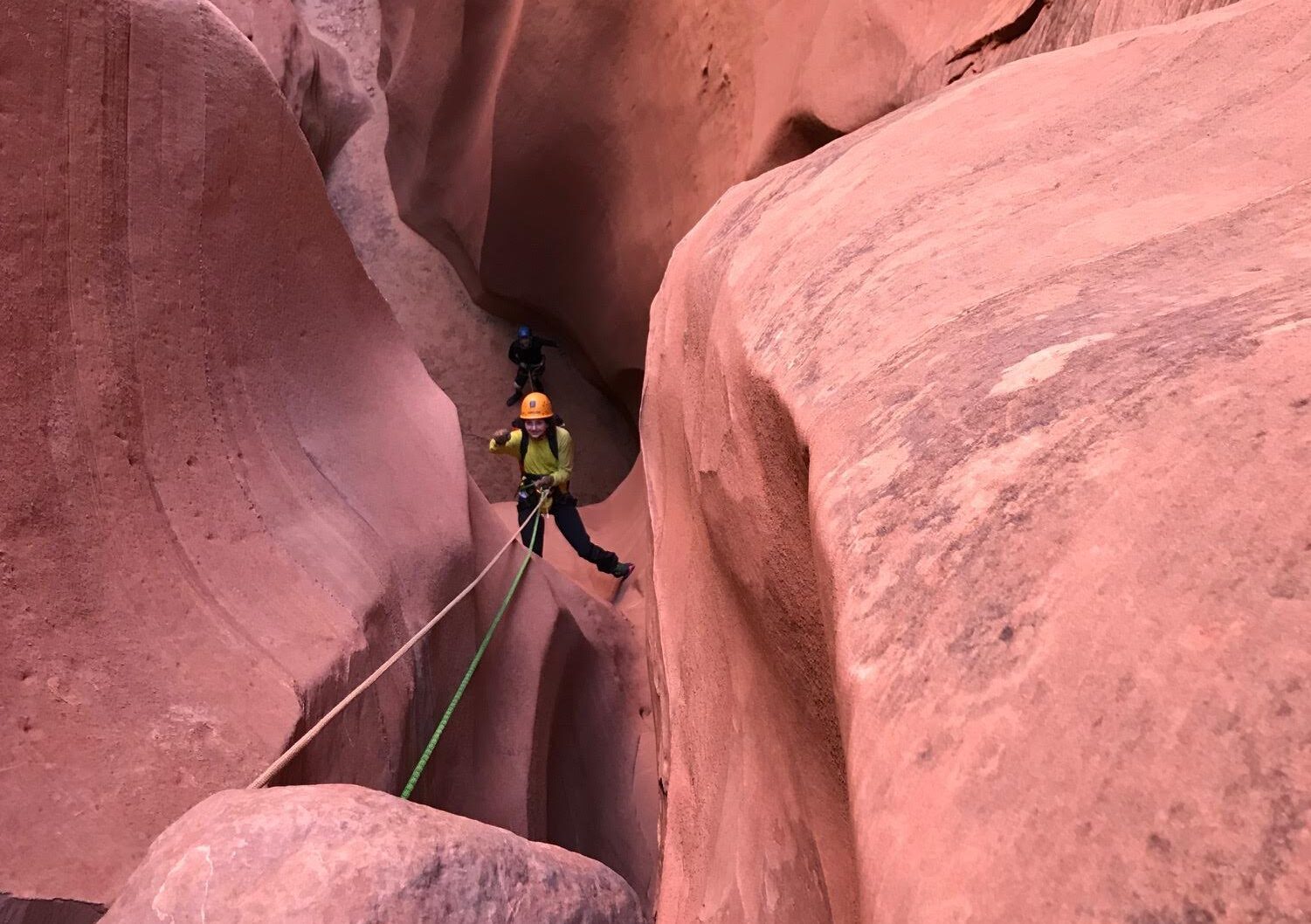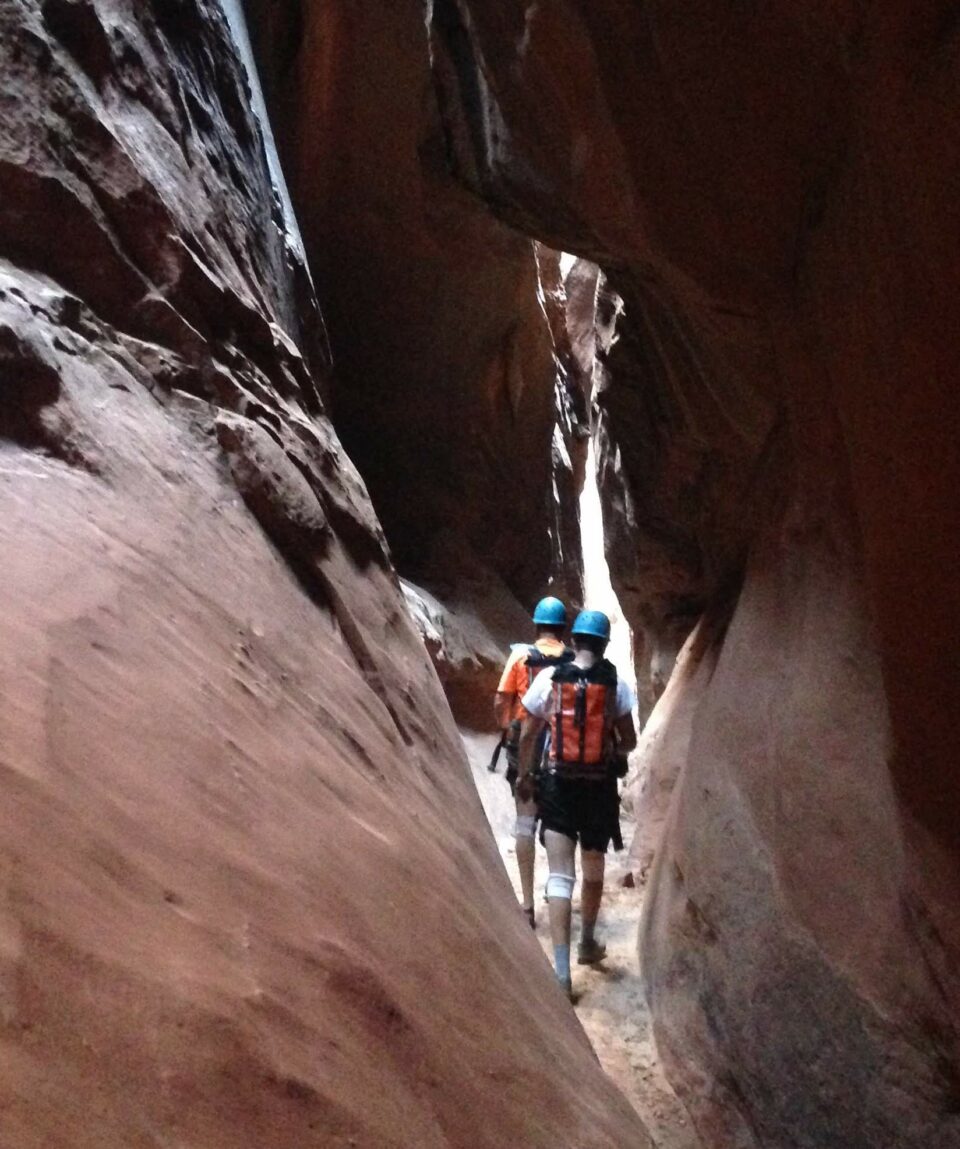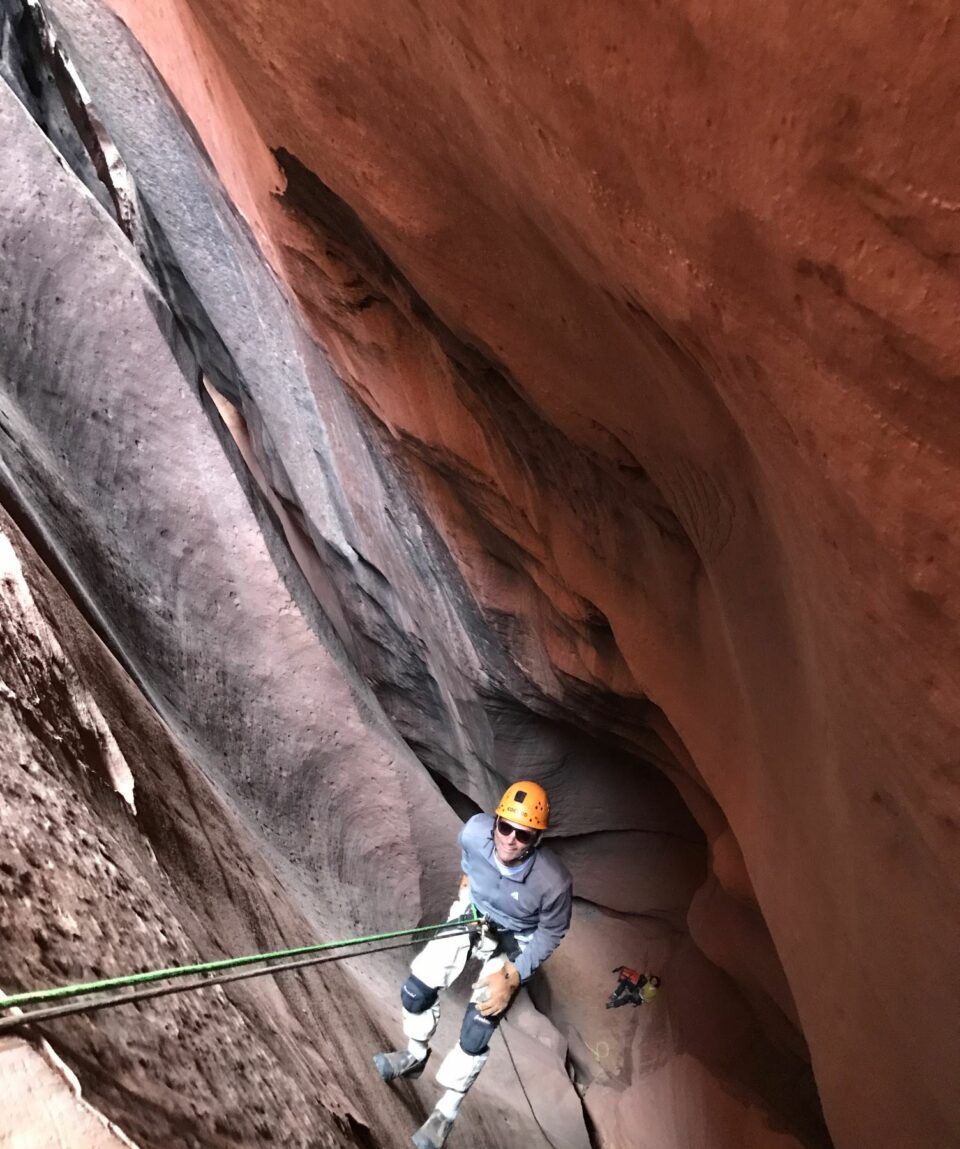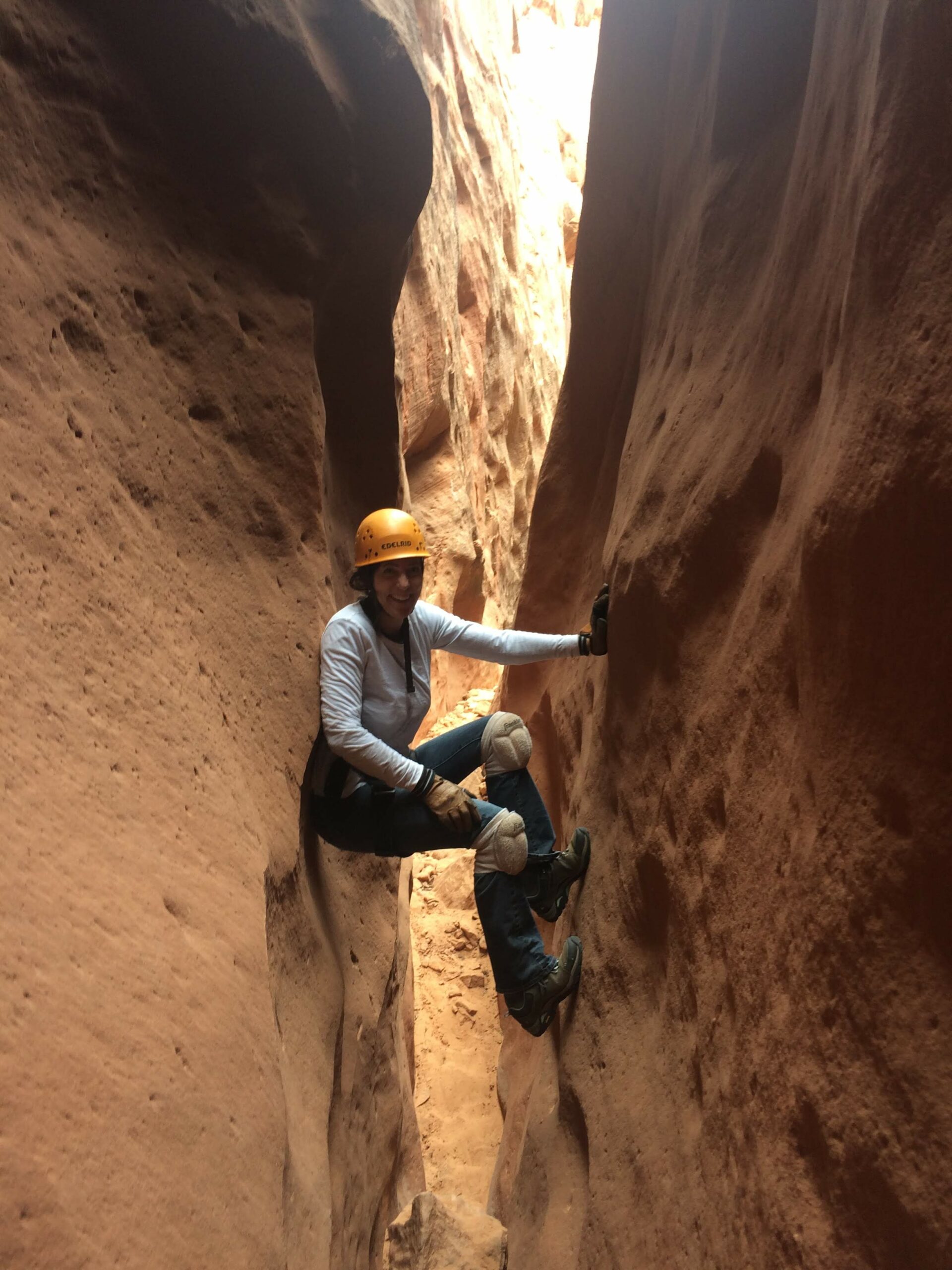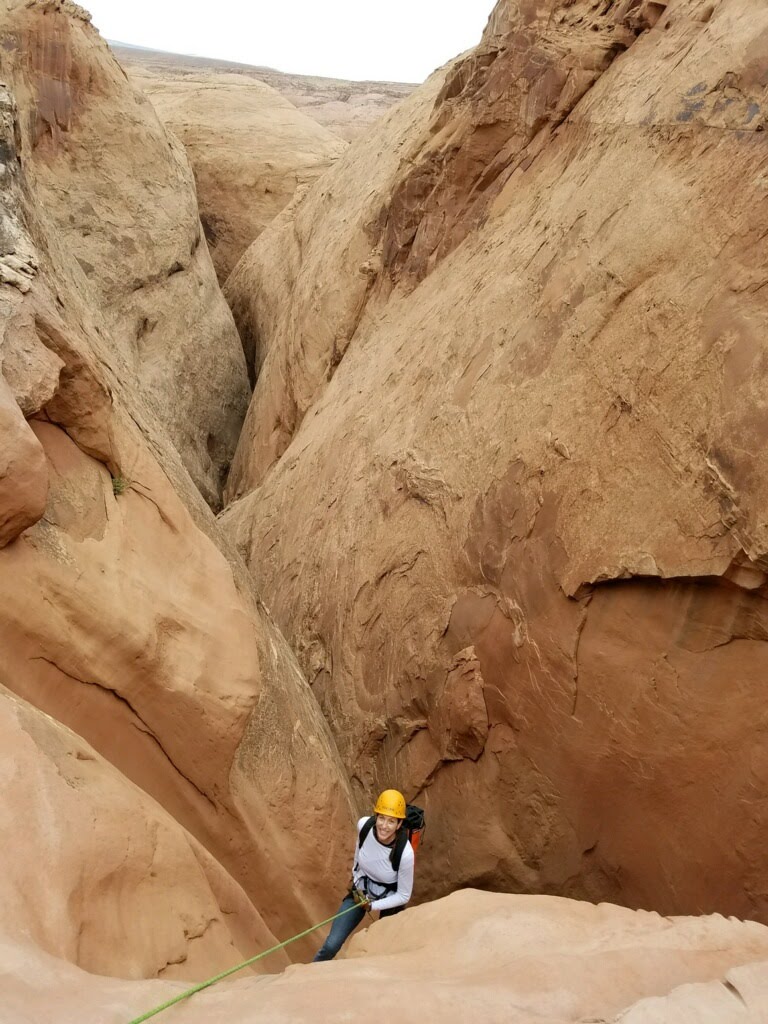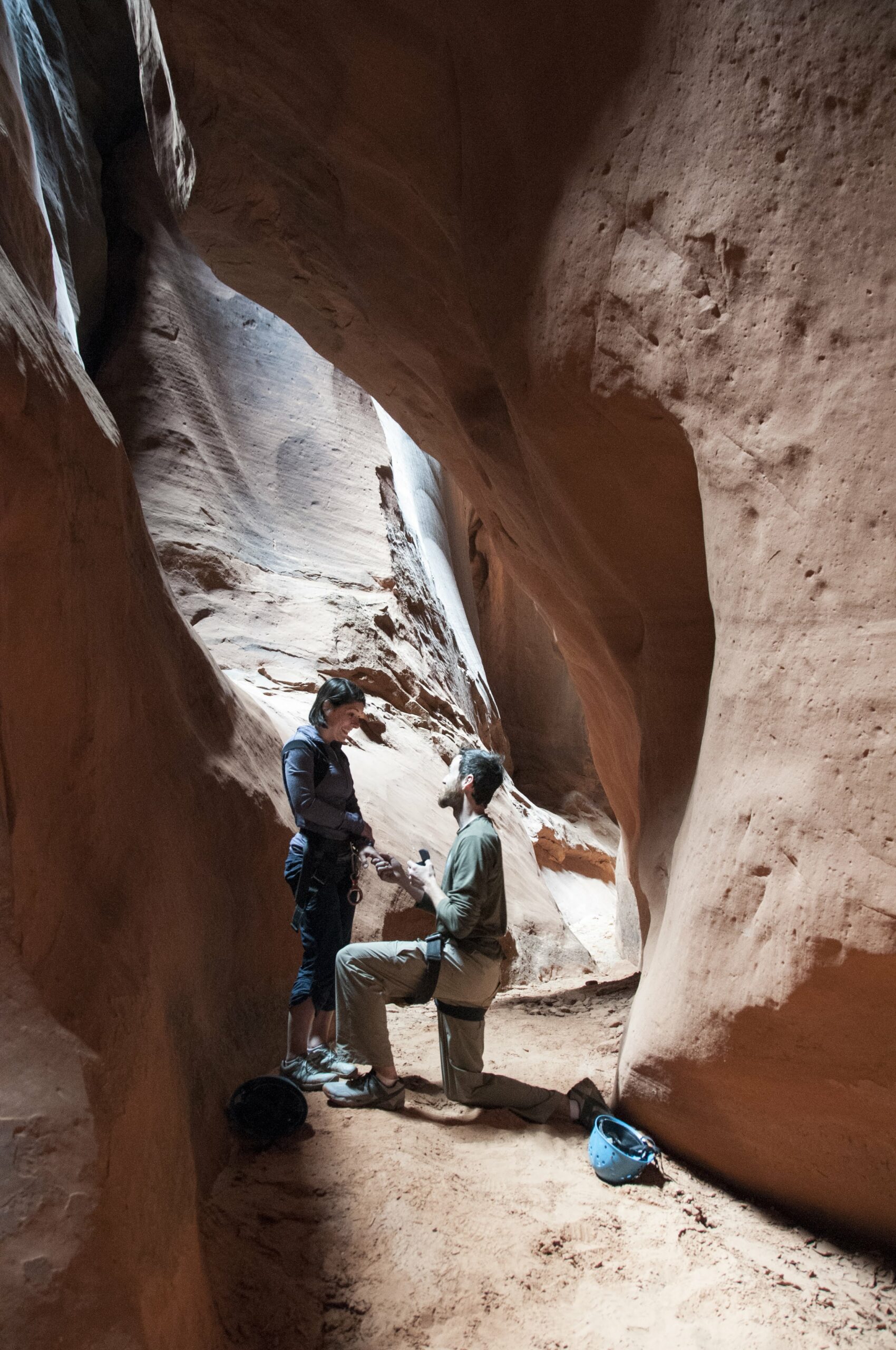 Poison Springs Canyons
from
Deep, dark slot canyons with dramatic rappels and scenic narrows!

The Poison Springs Canyons are an excellent choice for those looking to get into deep, dark, narrow technical slot canyons. Many options exist, whether you're looking for long, dramatic rappels or a full-body workout with down-climb after down-climb and fun obstacles at every turn. Although adventurous beginners are welcome, these canyons are sure to excite even the most seasoned canyoneer!
Vacation Style

Holiday Type

Activity Level

Moderate or Difficult - Customized for your group!
All about the Poison Springs Canyons.
Duration: 7-9 hours (canyon time only)
Difficulty: Easy – Difficult, depending on canyon choice
Total Hiking Distance: 3 – 4 miles
Rappels: Dependent on chosen route, ranging from 40 to 200 feet.
Distance from Moab: 2 hours, one-way; Option to add scenic flight instead of driving (one-way)
This canyon can be part of a Multi-day tour 
Season: Spring, Fall, Winter
All tours are private – just your group and your guide!

2 people – $280/person
3 people – $252/person
4 people – $239/person
5 people – $227/person
6+ people – $214/person
The Poison Springs Canyons offer some of the most dramatic and fun canyoneering that Southern Utah has to offer. These canyons are deep, dark, narrow and combine charming rappels with fun down-climbing to make a full day of canyon exploration that will leave you grinning from ear to ear.
We begin at the top of these canyons, but as we look out from the car park no canyons are in sight – nothing but endless rolling desert in every direction with a distant view of the Henry Mountains. After hiking in a seemingly random direction away from the vehicle, our canyon slowly comes into view below us. The flat world surrounding us begins to yield a minor drainage. After a rappel or two, it becomes apparent that the Poison Springs canyon system holds some of the deepest canyons around.
Admiring the smooth water polished walls, we continue downstream negotiating a few small downclimbs along the way. Depending on our chosen route, we may encounter a few more rappels or simply use a rope as a handline and practice our teamwork skills as we help each other navigate each drop.
Soon the canyon opens back up and we must make our way back up to the vehicle. Hiking up and over ancient sand dunes, we have a chance to look down into the canyon we've just spent the day descending.
These canyons are some of our favorites to guide. They're packed full of fun and the views of the Utah desert don't get any better.
The tour package inclusions and exclusions at a glance
What is included in this tour?
Items that are included in the cost of tour price.
All canyoneering gear and safety equipment
Instruction from experienced and fun guides
Transportation to and from the canyon (Due to Covid, we may ask that you follow your guide to the trailhead in your own vehicle)
Private tour – just your group plus your guide(s)!
What is not included in this tour?
Items that are not included in the cost of tour price.
Lunch and snacks – please bring enough food to be out and active for 7-9 hours
Water – we recommend at least 2 liters of water per person
You're welcome to leave snacks and water in the vehicle for the ride back to Moab.