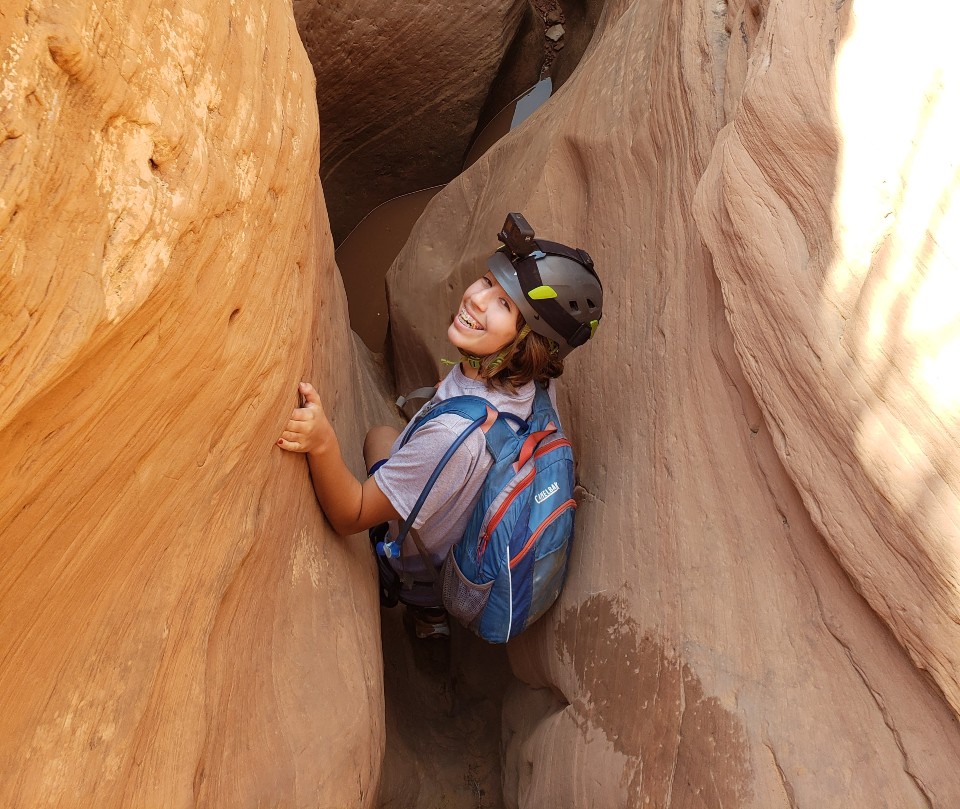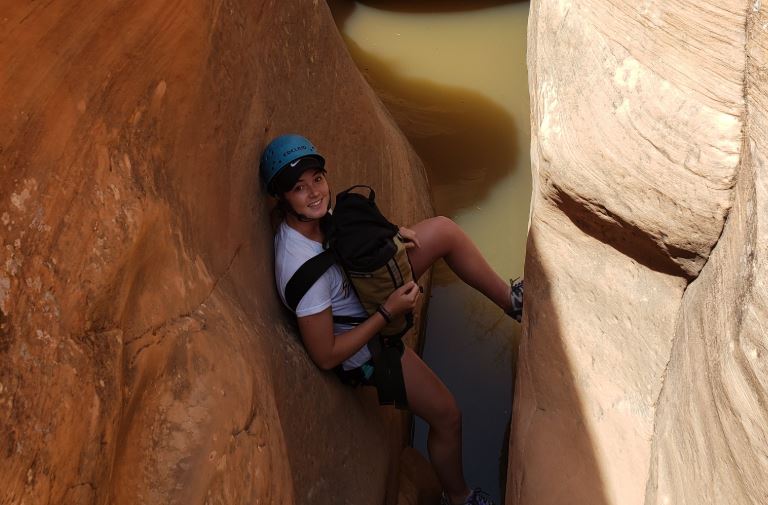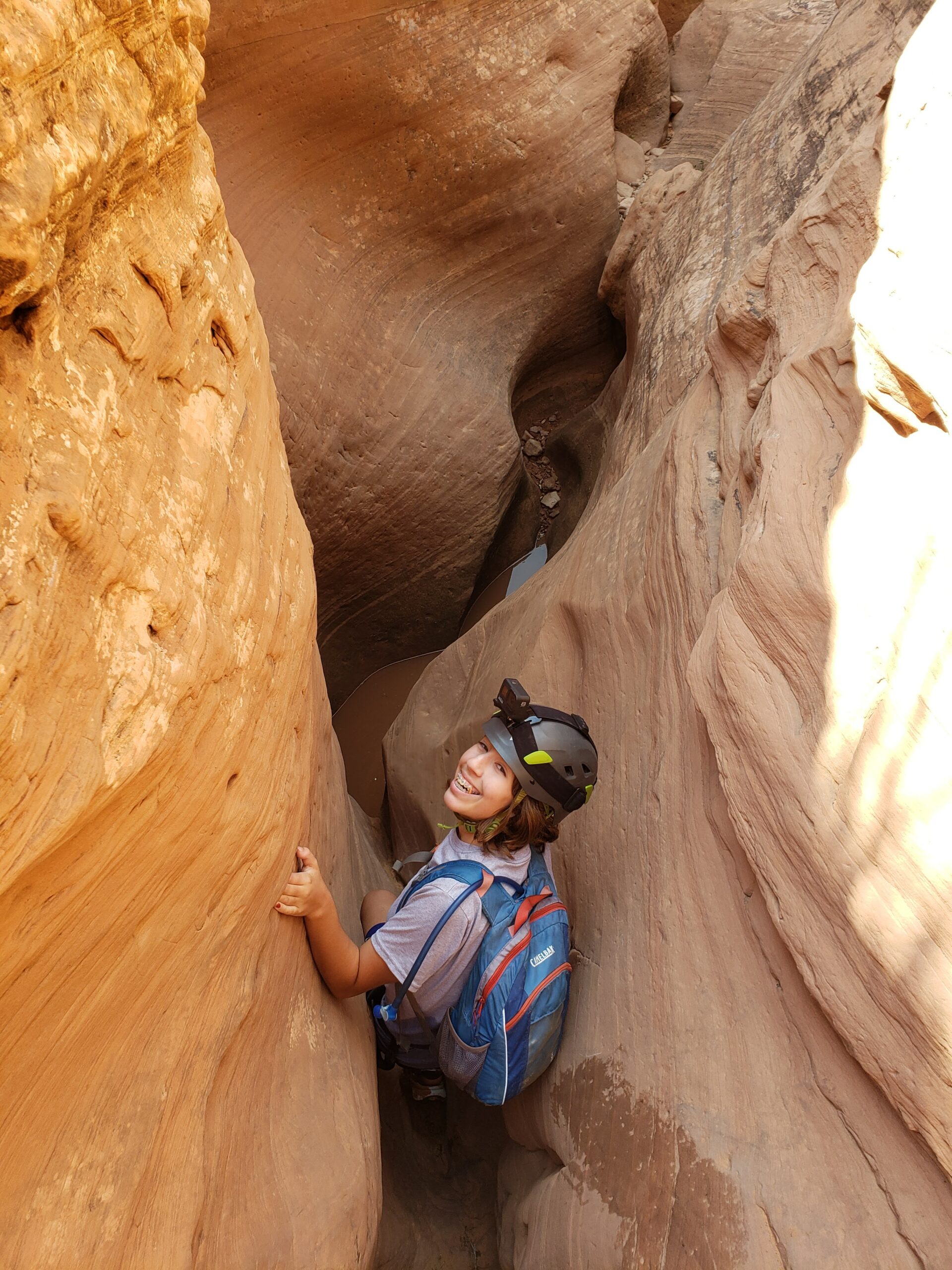 Pool Arch Canyon
from
Wander through a maze of sandstone with big views, big rappels and nice winding narrows!
Pool Arch Canyon (aka Rock of Ages/Land Before Time) provides some of the best hidden views in Moab with an adventurous hike up through sandstone fins, over ancient sand dunes, and down through narrow canyons. As we navigate this natural obstacle-course, we'll climb, down-climb, shimmy, scoot, wade through water and rappel to overcome many obstacles throughout the day. With competent leadership (that's us!), this canyon is excellent for adventurous beginners and also those with some canyoneering experience.
Vacation Style

Holiday Type
All about the Pool Arch Canyon.
Duration: 6-8 hours
Difficulty: Moderate
Total Hiking Distance: 4 miles
Rappels: 3 (​130ft/40m, 50ft/15m, 100ft/30m​)
Distance from Moab: 10 minutes one-way
Season: All Year, hot in summer
All tours are private – just your group and your guide!

2-3 people – $194/person
4-13 people – $170/person
14+ people – call for pricing
This natural obstacle-course is sure to please as we travel through a maze of sandstone fins, rappel through a huge arch and shimmy through a brief section of water-carved narrows. We start the day out by hiking on a rugged jeep trail, and quickly divert up a beautiful steep canyon where we scramble and climb our way up to the top. Take in the views here, as they're some of the best in Moab.
We'll take our time at the top here as we don harnesses, helmets and other gear that is required to safely descend our first drop at 130 feet! This spectacular rappel is through the route's namesake – Pool Arch. While on rope, be sure to look up and marvel at the amazing work that wind and water have done to create this massive opening. What a treat!
From here, we'll wade through a pool or two of water (depending on recent rains), chimney, shimmy, scoot and climb our way through the narrows. We'll reach another rappel at 50 feet and our final rappel at 100 feet. Feel the air under your feet as you descend this final free-hanging drop!
Once we're all down, we'll hike back out to our vehicle as we revel in our accomplishments of the day!
The tour package inclusions and exclusions at a glance
What is included in this tour?
Items that are included in the cost of tour price.
All canyoneering gear and safety equipment
Instruction from experienced and fun guides
Transportation to and from the canyon
Private tour – just your group plus your guide(s)!
What is not included in this tour?
Items that are not included in the cost of tour price.
Lunch and snacks – please bring enough food to be out and active for 6-8 hours.
Water – we recommend at least 2 liters of water per person (at least 3 liters in the hotter months!)
Price does not include tax or guide gratuity